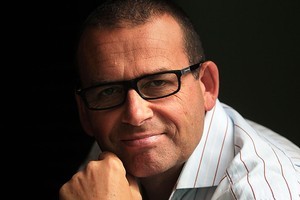 Controversial broadcaster Paul Henry will return to television screens in 2012, it has been confirmed.
Producers will start work next week on a new half-hour show set to screen at 7pm on Sunday nights before 60 Minutes, TV3's director of programming Kelly Martin said at the network's new season launch this morning.
But Martin was cagey about what kind of format Henry's new show would take, or exactly when it would begin screening.
TV3 reporter David Farrier tweeted that the show's working title was 'The Paul Henry Show'.
Henry has been off-air since October last year after leaving TV One's Breakfast show following a media storm over his pronunciation of the name of New Delhi's chief minister Sheila Dikshit.
That followed a string of controversies, including his comments about Greenpeace worker Stephanie Mills' facial hair, calling Susan Boyle "retarded" and asking Prime Minister John Key if the Governor-General at the time, Sir Anand Satyanand, was "even a New Zealander".
After entertaining several offers including overseas opportunities, and releasing a biography, Henry returned to airwaves as the drive show host on Radio Live, owned by TV3's Mediaworks, earlier this year.
RadioLive's ratings have improved since Henry joined the station.
- Herald online