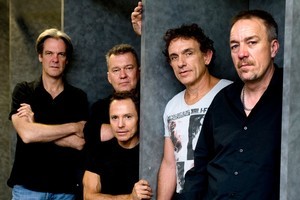 Cold Chisel, the legendary Oz rock band which Jimmy Barnes fronted in the late 70s and early 80s is coming to New Zealand in December on their reunion tour.
The band's Light The Nitro Australasian tour will finish at Wellington's TSB Arena on Friday, December 2 and Auckland's Vector Arena the following night, it was announced in Sydney yesterday.
The touring line-up features original members Barnes, keyboardist Don Walker, bassist Phil Small, and guitarist Ian Moss with Charley Drayton replacing the late Steve Prestwich, who died earlier this year, on drums.
The tour is on the back of a forthcoming re-release campaign of remastered versions of the band's albums. Tickets go on sale on August 4.