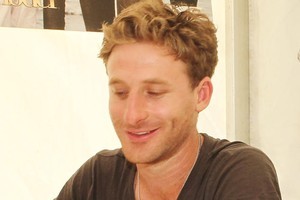 Dean O'Gorman. Photo / Supplied
Dean O'Gorman from The Almighty Johnsons will star in The Hobbit as Fili the dwarf.
Director Sir Peter Jackson said on his Facebook page that O'Gorman was a "terrific Kiwi actor, who I'm thrilled to be working with".
O'Gorman replaces British actor Rob Kazinsky, who quit for personal reasons.