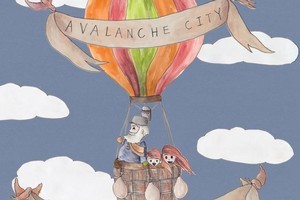 Our New Lift Above The Ground - Avalanche City. Photo / Supplied
You may not have heard of Dave Baxter and his one-man band Avalanche City, but chances are you know his hit single Love Love Love. It's one of the most-infectious pop songs to come out of the local music scene this year, and has clocked up plenty of airplay.
The talented Auckland-based musician is now following it up with Our New Life Above The Ground, a charming folk-pop album recorded at the Kourawhero Community Hall. It's a debut to be proud of.
Stars: 4/5
- View/Herald on Sunday