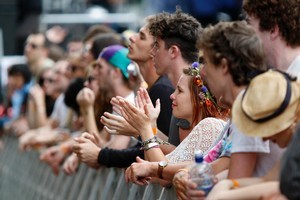 Crowds at the St Jerome's Laneway Festival at Aotea Square today. Photo / Richard Robinson
Welcome to the herald.co.nz Laneway Festival Live Blog. Bookmark this page for the latest reports and information from Aotea Square, as well as links to video and photo galleries.
Comments and questions are of course welcome....