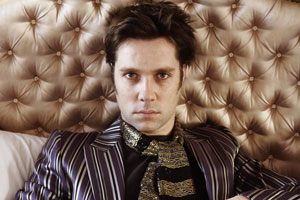 American rapper David Banner is going to get his crunk on at The Trusts Stadium Arena with Smashproof and Savage on July 24.
The Grammy-award winning producer and rapper is known for his collaborations with Lil Wayne, Snoop Dogg, Kanye West, Maroon 5 and Nelly, as well as his hit single Get Like Me featuring Chris Brown. His new single is Slow Down which precedes his upcoming album Death of a Popstar.
Alluring Canadian-American tenor Rufus Wainwright has announced October shows in Auckland, Wellington and Christchurch to make up for the one he cancelled this February due to a family bereavement. He will be playing at Auckland's Civic on October 31.
In a message to his New Zealand fans, Wainwright said: "This year has been the toughest yet for me and my family with the passing of my amazing mother Kate McGarrigle, and I'm definitely in need of some sweet Downunder sun and smiles.
"Though it may appear at the outset that my new album and show are quite dark, don't be alarmed, I'm no fool and will always make sure to ensure a well-rounded evening: be prepared to laugh as well as cry your little eyes out. Love Rufus."
Promoters have announced English rocker Paul Weller, who plays his first New Zealand concert on October 30, will play a second Powerstation show on October 31 due to ticket demand.
And a flood of presales for rock'n'roll pioneer Wanda Jackson's show on Tuesday June 22 has also prompted a venue upgrade. She will now play at the Studio on K Rd instead of the Kings Arms.