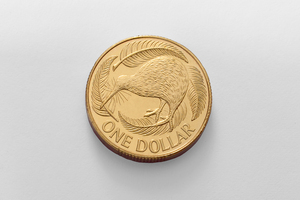 The New Zealand dollar slumped against the yen and the Swiss franc as investors shifted to so-called safe haven currencies amid heightened expectations of military intervention in Syria.
The kiwi touched a two-month low of 75.37 yen and a 15-month low of 71.23 Swiss francs. The local currency dropped as low as 77.63 US cents overnight and was at 77.98 cents at 8am in Wellington from 78.13 cents at the 5pm market close yesterday. The trade-weighted index declined to 73.44 from 73.79 yesterday.
Investors sought security in safe haven currencies such as the yen and the franc and sold riskier currencies like the Australian and New Zealand dollars after Western countries told the Syrian opposition to expect a strike against President Bashar al-Assad's forces within days following a chemical weapons attack on civilians last week. Rising tension in Syria overshadowed positive data from Europe and the US.
"There was only one big story last night and that is the Syrian escalation - it does look like they are very close to a military strike, so that's the news that drove everything," said Imre Speizer, senior market strategist at Westpac Bank.
"You can forget data anywhere in the world, it was all about Syria and risk aversion."
Speizer said the kiwi would have fallen lower but for the decline in the US dollar, which no longer appeared to be considered a safe haven currency.
The New Zealand dollar is likely to continue its decline today, and may break below 77.60 US cents and is unlikely to rise above 78.75 cents, Speizer said.
Investors tend to favour the Swiss franc and the yen in times of financial market stress and geopolitical uncertainty, and sell growth-linked higher-yielding currencies. Demand for bonds increased while equities fell. Emerging market currencies such as the Indian rupee, the Russian rouble and the Indonesian rupiah fell.
The New Zealand dollar fell to 75.67 yen at 8am in Wellington from 76.76 yen at the 5pm market close yesterday and dropped to 71.49 Swiss francs from 71.94 francs yesterday.
The local currency slid to 86.68 Australian cents at 8am in Wellington from 87.03 cents at the 5pm market close yesterday. The kiwi fell to 58.20 euro cents from 58.41 cents yesterday and was unchanged at 50.15 British pence.