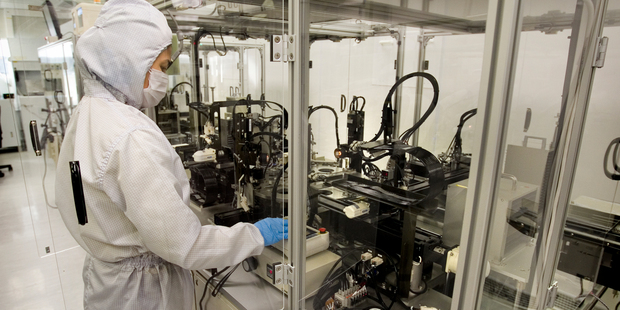 Crystal components maker Rakon has announced a proposal to close its manufacturing plant in the United Kingdom putting 88 jobs at risk.
Chief financial officer Simon Bosley said it had informed employees of its UK subsidiary Rakon UK Limited of its intention to enter consultation for the proposed closure of its Lincoln plant overnight New Zealand time.
Bosley said the proposal came after a review by the board determined there were duplicate overhead structures and manufacturing capability between its Lincoln and New Zealand operations.
Rakon would start consultation within the month on its proposal to shut down the Lincoln plant and shift manufacturing to New Zealand.
Rakon would continue to maintain a research and development centre in the UK, based at Harlow which employs 22 people.
Bosley could not say if the proposed closure would result in any increase in jobs for the New Zealand operation.
"At this point in time we couldn't determine that."
Rakon employs around 600 people globally.
Bosley said the situation had come about because Rakon's financials were "not where we want them to be."
The company had previously told the market it expected to make a loss of $54 million in its 2014 financial year which ends on March 31.
But the proposed restructure would likely increase that to a loss of $55 million to $59 million and an earnings before interest, tax, depreciation and amortisation loss of between $5 million to $8 million if it happened within the current financial year.
Previous guidance had put its earnings before interest, tax, depreciation and amortisation at flat to a $3 million loss.
The company said the proposal would not impact on its target to reduce bank borrowing to below $12 million March 31.
Bosley said there was not fixed timeline associated with the consultation or proposed closure but said it was likely there would be an update to the market before Rakon's year end financial result was announced around mid May.
Rakon shares last traded at 19c.