This gleeful Kiwi satire finds comedy in mayhem and debauchery, writes reviewer Paul Simei-Barton.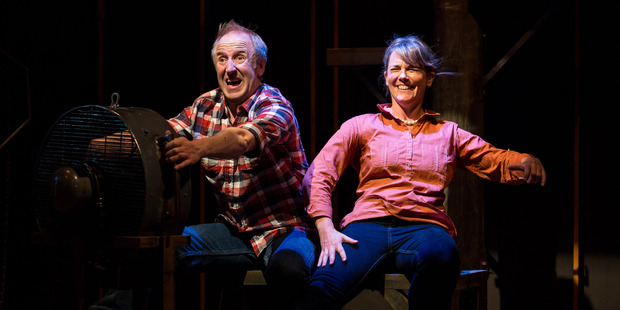 In an age that has seen it all, it is no longer possible to fulfil the avant garde imperative to "shock the bourgeoisie", but as the enfant terrible of New Zealand theatre, playwright Thomas Sainsbury remains determined to give it his best shot.
His principal strategy is to find humour in acts of unspeakable cruelty. But this device has become a staple of popular entertainment and audiences have no problem accepting ironic representations of the most horrific violence as just another comedic convention.
Of course there is nothing wrong with using conventional forms, and Sainsbury does bring a gleeful exuberance to his lovingly crafted images of psychotic mayhem and casual debauchery.
Sunday Roast serves up a wildly hallucinogenic satire on the great Kiwi ritual of family cohesion, and the climactic scenes generate a kind of frisson as audiences find themselves laughing out loud at actions that should be causing revulsion.
With two actors switching incessantly into multiple roles the play provides a fine exhibition of the actor's craft, and Sophie Roberts' direction maintains a cracking pace with plenty of dramatic jolts as one character bursts out the shell of another.
Both actors throw themselves into the script's numerous opportunities for physical comedy and display superb timing in delivering some very sharp punchlines.
Toni Potter brings a sweetly ironic tone to a scheming matriarch and captures the self-pitying anguish of a neglected middle sister. Adam Gardiner's energetic theatricality is well suited to a succession of over-the-top characters and he also expresses the pathos of a bewildered child who is the unsuspecting victim in the horror story.
Designer Daniel Williams offers an understated take on Kiwi Gothic and his minimalist set meshes effectively with Jane Hakaraia's lighting, which uses the simplest of means to evoke both the claustrophobic world of an internet junkie and the expanse of the open highway.

Theatre review
What: Sunday Roast
Where: Q Theatre Loft until June 28.