Despite the rain at the start of the day on Saturday, the weather soon cleared and the 153rd annual Tokomairiro A&P Show in Milton went ahead as planned.
Hundreds of visitors were welcomed by association president Richard McElrea, who invited people to enjoy the best of Milton.
In his welcome speech he praised his small but enthusiastic show committee for creating a wonderful show and thanked attendees for their understanding as to why there were no cattle or cows in the abbreviated grand parade on Saturday afternoon.
Former stock agent Peter Springfield said it was sad and a pity that the show didn't have the larger animals there, but most people understood the risk Mycoplasma bovis posed and accepted things had to change at A&P shows like the Milton event.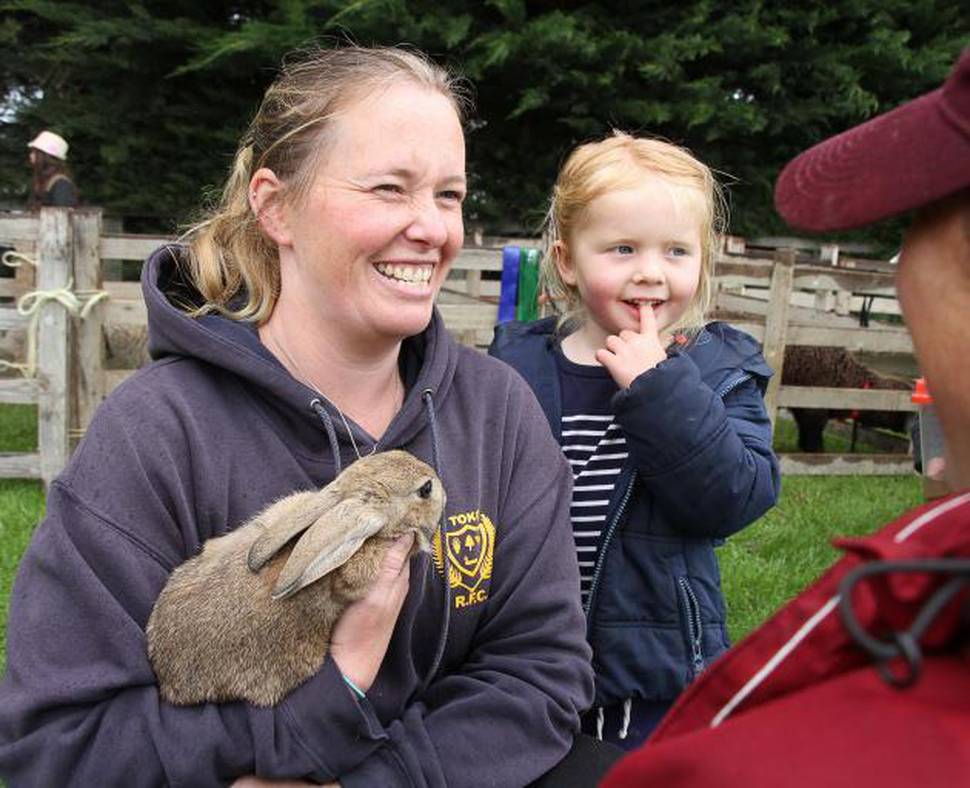 McElrea said small A&P shows were an excellent way to celebrate "fantastic" little towns like Milton.
"There were a few problems because of the rain to begin with, but the weather improved and there were plenty of stalls, attractions and quality stock from nearby farms helping to promote what this great town has to offer.
"Tours of Calder Stewart and the Milton crash rescue team demonstration all helped make the show a success," he said.
McElrea said it was only his second year as president of the society and it had been a steep learning curve to understand what made the show tick.
"I had to learn a lot about horses and a lot of other things which I didn't know about beforehand, but the wonderful committee stepped up and helped me out.
"It was great that people turned up today and enjoyed it, and I am very happy with it all," he said.
The smaller number of animals on show did not detract from the classes and competitions on offer, with entries up again this year.
In the competition classes, 150 horses were entered in the various breed, age and purpose categories and McElrea said sheep entries were also up from last year.
Texel sheep judge Barb Gordon said the quality of animals on show in the various classes was outstanding despite the recent wet weather.
"Many of the sheep are truly excellent," she said and she and husband, Tokomairiro A&P Society former past-president Alan (Butch) Gordon, compared notes at the sheep pens.
Milton resident Ross Flett said he had been coming to the show since he was a child and he was happy with the way the show was being run despite the influence M. bovis had on the competitions.
"I was happy to bring my grandchildren here as there were lots of crafts on show and a great number of horses and sheep in the competition sections to see.
"The locals are very loyal and always support the show, which is a good experience for the young children," Flett said.