The first meat quality results from the Beef + Lamb NZ Genetics beef progeny test are confirmation that he's chosen the right cattle breed for his business, Northland farmer Athol Wilson says.
The test, run across five commercial farms around New Zealand, is showing farmers can select genetics to markedly improve their beef herds and better marbling than expected for the Simmental cross breed.
Last year it showed superior growth rates for the Simmental breed, in particular compared with Angus, Hereford and Charolais.
Recently the 52 bulls from Cohort 1 of the test were ultrasound scanned providing a snapshot of their meat quality. The results show how the different sires are performing with regard to intra muscular fat (IMF), or marbling, a key indicator for meat quality.
National B+L beef genetics manager Max Tweedie says Angus cattle tend to have the highest IMF, but some Simmental sires performed above average and even above some Angus sires.
Athol Wilson runs a small block at Pakaraka and leases Simmental bulls from a local breeder, crossing them with Friesian-Hereford cows. He usually tops the Kaikohe weaner fair and did so again this year with his Simmental cross steer, averaging a weight of 362kg, and fetching $1345.
He says he moved to using Simmental after hearing good things about the breed.
"It works well for me to cross them, particularly if you look after them and don't stress them out. They are quite a calm animal."
Simmental New Zealand Council member Daniel Absolom says the across breed performance and variation within breed between sires in the progeny test is of most interest. For Simmental to show such superior growth performance from birth to slaughter should be compelling for commercial farmers to consider them as terminal sire.
While Simmental are known for fast growth rates, on meat quality the test shows "they are punching above their weight because the European breeds have not previously been recognised in New Zealand as having that sort of marbling", he says.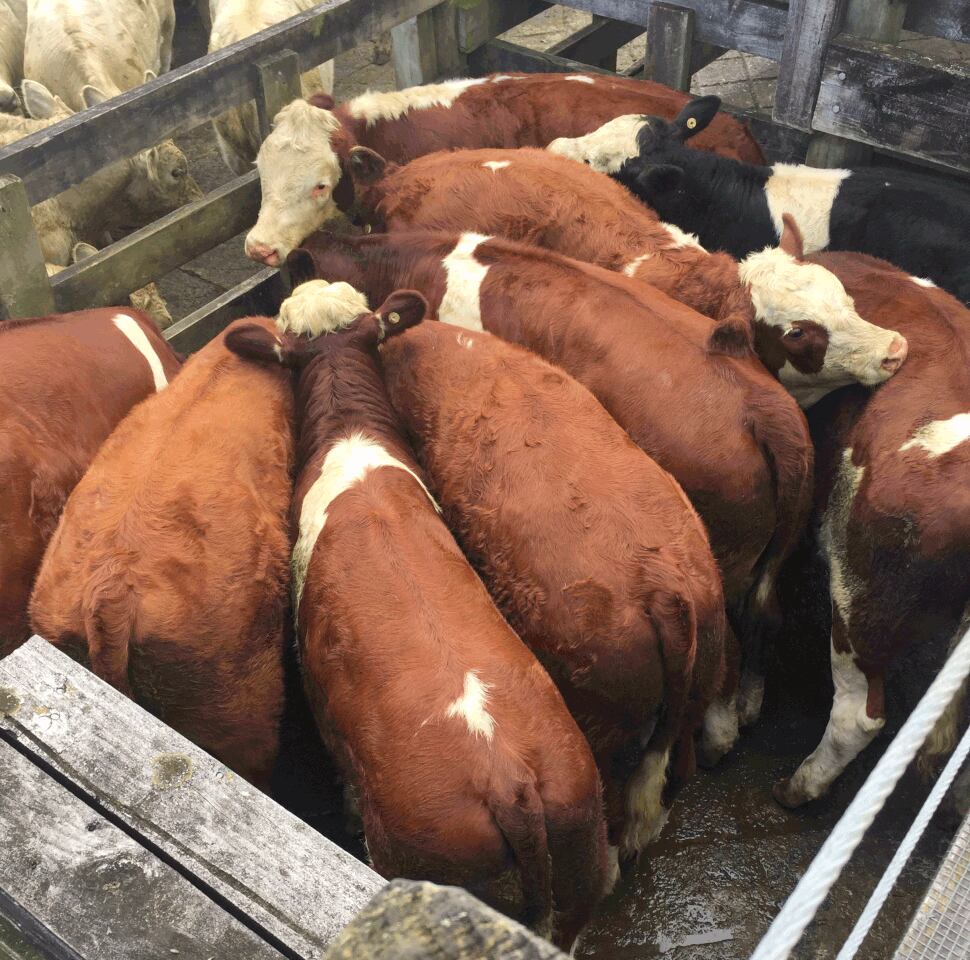 The beef progeny test involves around 2200 cows and heifers.
It aims to determine how bulls of five different breeds perform under comparable commercial conditions in different environments, and capture the worth of superior genetics from breeding cow performance, finishing ability and carcase attributes.
Daniel Absolom says the Simmental society supports the project because it is gleaning information that's not been captured before, especially in terms of actual carcass data.
Athol Wilson says while he hasn't paid close attention to the beef progeny test results, having this information available for farmers and buyers is good for the beef industry.
B+LNZ Genetics says a key finding is that using Estimated Breeding Values (EBVs) to select sires with desired traits to improve a herd works.
It encourages farmers to set objectives for their breeding herd, and use the test results to identify sires and programmes that will help them meet their objectives, says Max Tweedie says.
The ultrasound results give an indicative comparison of the sires' performances and the carcass results, being released this month, should provide conclusive results.