A Hawke's Bay couple's efforts to stop using plastic food-wrap has led to them starting their own company making reusable wraps from beeswax and employing a growing number of people to help.
LillyBee Wrap co-founders Stacia Jensen and Miko Hayashi started the company, which makes reusable fabric wraps dipped in beeswax, about 18 months ago.
Mr Hayashi said the couple came up with the idea after researching traditional wrappings, pre-plastic.
"We'd heard a little bit about this and just started playing around using different natural ingredients and just landed on beeswax. As a family, it was a big focus for us to reduce our single-use plastic. Even now, we are always looking for ways we can reduce our footprint further."
Mr Hayashi said the pair orginially started just by selling product at farmers' markets in Hawke's Bay.
At that time it was just for their own family but interest kept growing in the product.
The company moved into new industrial premises in Onekawa in January, employing about a dozen staff members to create the final product.
"Our main business is online. We decided to go there after we had such a good response in the first few months."
Orders were now coming in from all over New Zealand and Australia, as well.
Ms Jensen added the wraps were created by melting beeswax, which is then mixed with a solution, which is in turn applied to natural 100 per cent cotton sheets.
"The solution took us months and months to perfect, so that's our point of difference. We use beeswax from around here as much as possible and as much organically as we can.
"One of our big passions was to make it really achievable and accessible to people, so we wanted to make it from something people could incorporate easily into their lives, because small changes can make a big difference."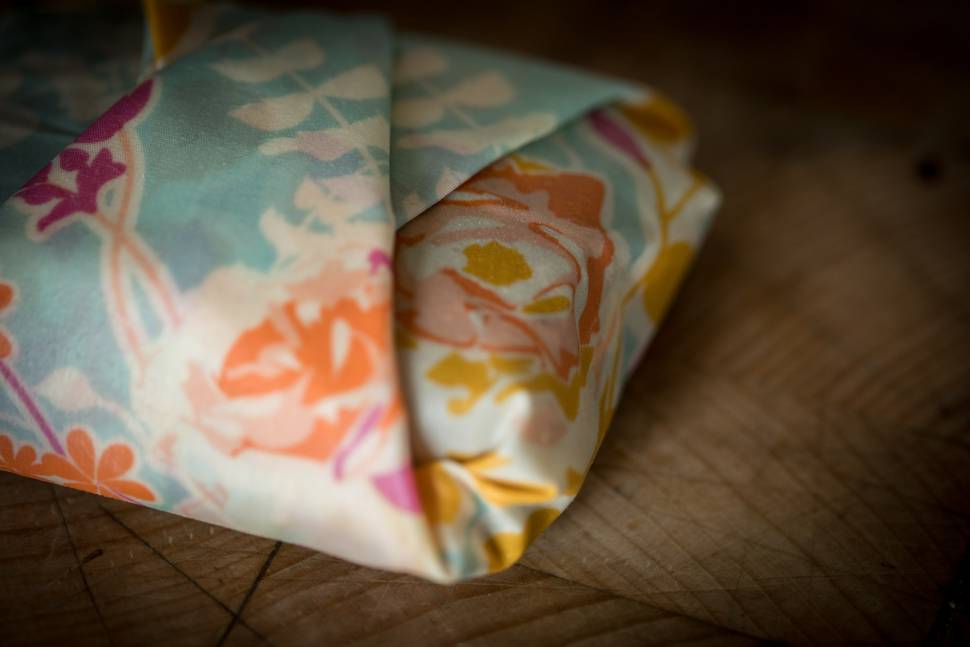 Mr Hayashi said the use of attractive patterns had been well received.
"We wanted to make it attractive, so people want to use it rather than plain plastic.
"Instead of the one-time use glad wrap, you have these colourful reusable products that last six months to a year."
Ms Jensen said some customers had reported that having the colourful wraps on sandwiches had inspired children to get involved in making their own lunches.
"People get excited about eating what would be an ordinary lunch, so that's a really nice thing you can do for your family. That was a really beautiful byproduct that we didn't anticipate."
The support from Hawke's Bay and wider New Zealand had been "phenomenal".
"We truly believe in the good in people and when you give them the opportunity to do what we would consider the right thing that people are going to do it. And this is something that people can easily incorporate into their lives, and keep expanding on.
"If you can give people this achievable-win in their life the ripple effect is really beautiful, so that's essentially how our company started. We wanted to use les plastic, then that ripple effect created this company and then that goes out into these individual homes."