The 60th annual race day for Stratford Trotting Club was a great success, says the club's committee.
While the day was successful for the club with plenty of people coming through the gates to watch the action, it wasn't fully successful for some local trainers, spokesperson Michelle Campbell said.
"It was a bit of a mixed bag for our local trainers overall. Phil Fleming was the most successful Stratford trainer on the day, with Wicklow Star placing first and Our Wicklow placing fifth."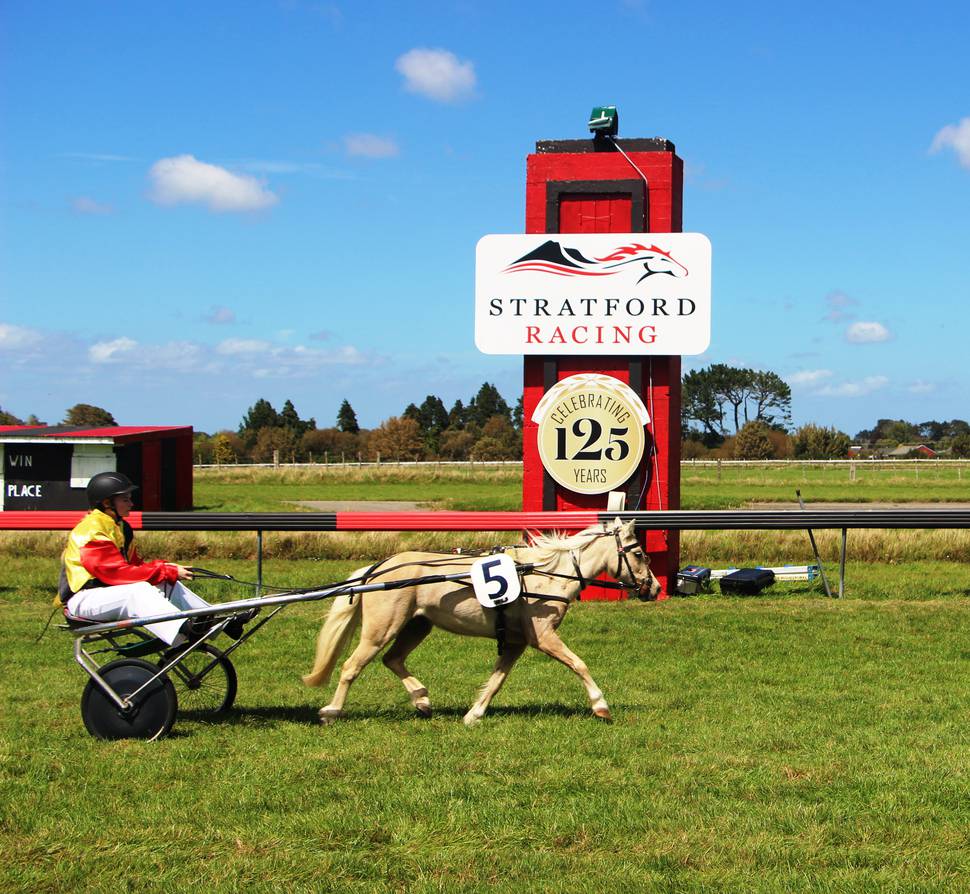 Other local successes came with Jason Cossey, who picked up a fourth with Megatron and a fifth with Red River Dash and Davey Jones who picked up a pair of sevens with Secret of the Sea Smile and Burning Reign.
The winner of the Quintin Oakes Builders Stratford Cup, Classie American, comes with local links as well, says Michelle.
"Owner Keith Hasler has close ties to Stratford, so I reckon we will claim him as one of our own as well."
Classie American won the cup just two days after taking out the Taranaki Cup, which along with his earlier Otaki Cup win in early February gives him a near-insurmountable lead in the Northern Country Cups Championship, which culminates at Hawera on Easter Monday
The Ron Richardson-trained pacer was already won in excess of $30,000 in 2018 and sits well-entrenched in the top 12 for the Harness Jewels on his back doorstep in June.
The decision to race Classie American in Stratford was made by Te Awamutu based trainer Richardson late in the week.
"We were sort of tossing up and ended up coming home with the horse as we didn't think we'd go to Stratford.
"But it's Keith's home town and we decided to go back down."
Keith is Keith Hasler, a co-owner of Classie American, who also has a lot to do with the training of the horse.
Richardson credits Hasler for the excellent behaviour and manners of their horse, who recently won the Otaki Cup and placed in the Tauranga, Wellington and Manawatu equivalents.
"He's just such a lovely horse — nice and quiet and doesn't get upset about anything.
"And that's because Keith is so patient and doesn't rush them.
"In the end it just makes so much difference when a horse isn't getting wound up."
it isn't just Hasker with a connection to Taranaki, as Richardson is originally from Taranaki he says.
"Keith's father actually trained for my wife's parents many years ago.
"And I was on the original committee in Taranaki that set up the all-weather track and that's got to be at least 35 years ago.
"So winning the Taranaki Cup was pretty special, really."
Michelle says children who came on Sunday had a great day out, thanks to games organised by Rural Games.
"Who doesn't love lollies and easter eggs after all?"
The race day was a success thanks to the support of all the sponsors, says Michelle.
"A huge thank you to all our sponsors no matter how small or large your contribution to our race day. Without you the meeting wouldn't be a success."