Three Hawke's Bay people are finalists in the Norwood Rural Sports Awards, which will be presented in Palmerston North next month.
World champion shearer John Kirkpatrick, of Napier, and national Golden Pliers farm fencing champion Shane Bouskill, of Smedley Station, Tikokino, are finalists in the Rural Sportsman of the Year category, while fencing legend Paul van Beers, of Porangahau, 14-times a winner of the Golden Pliers in 24 years of top-three placings is a finalist in new category Lifetime Legacy.
Both Bouskill and Van Beers have also been world champions in their sport, and are particularly well known for their encouragement of new competitors. Kirkpatrick had also been a nominee in the Halberg national sports awards announced last week.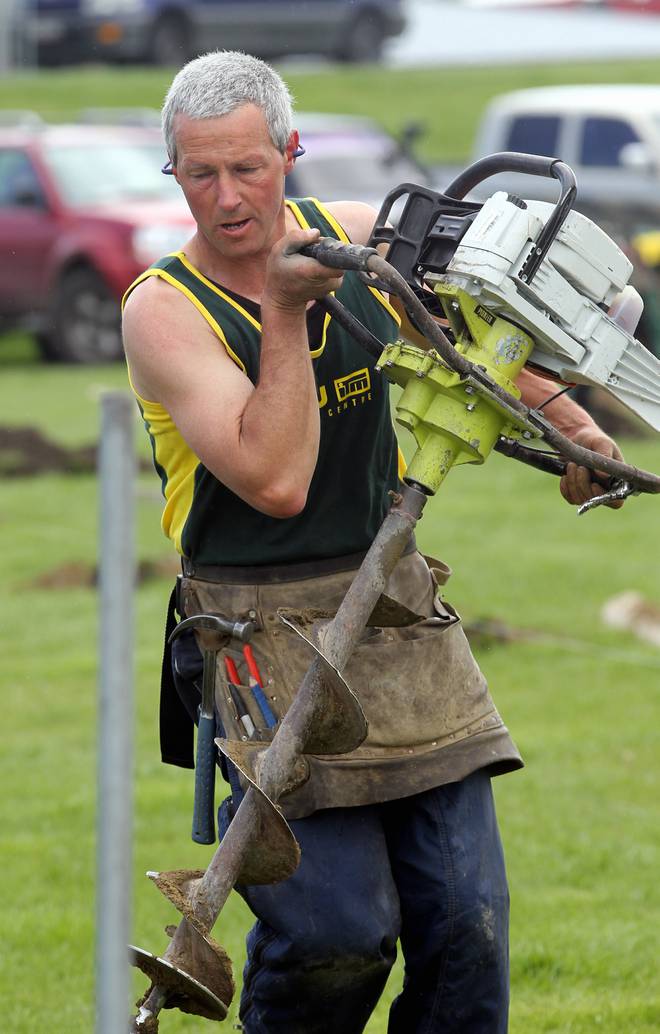 Bouskill is the fencing instructor at Smedley, where he also recently took part in a 24-hour shear-a-thon, while Van Beers was instrumental in the establishment of national sport organisation New Zealand Farm Fencing.
Bouskill was also a finalist last year, while Kirkpatrick's daughter, Angela Stevens, was a finalist in the junior rural sportsperson category.
The awards will be presented on March 9, the eve of the Hilux New Zealand Rural Games in the Palmerston North square.
The first awards were last year, when the major honour of Sportsman of the Year went to Kirkpatrick's current New Zealand team teammate and fellow Hawke's Bay shearer Rowland Smith, of Maraekakaho, for an all-conquering series of performances throughout 2016.
While Kirkpatrick won world individual and teams titles at the 17th World Shearing and Woolhandling Championships in Invercargill in February last year, Smith continued building a remarkable sequence of wins which this week has the TAB making him a hot favourite to beat everyone else in his Golden Shears Open title defence next month.
In possibly the earliest-ever release of options on Golden Shears betting, a fortnight ahead of the 58th annual event in Masterton, the TAB has him at $1.27 in a Rowland Smith v The Field option, for which the opening offer if anyone else wins was $3.50.
The book was opened after Maraekakaho shearer and farmer Smith won the Otago championship final in Balclutha on Saturday, his 31st consecutive win in finals in New Zealand since the start of February last year.
The one blemish was at Tauranga a month ago, when he was a semifinal elimination on his first competition of the 2018.
Smith showed his class at Balclutha in both the 20-sheep open final and when he and Kirkpatrick won a test against Welsh shearers Matthew Evans and Alun Lloyd Jones, who shears each New Zealand season in Hawke's Bay.
Smith beat next-man-off Kirkpatrick by over 45 seconds in the open final, with an eventual comfortable winning margin of over 3.2pts, and by more than a sheep and over 4pts in the test match, in which the black-singlet pair went 2-0 up in the four-match CP Wool Shearing Series.
Gwydion Davies, another Welsh shearer who has been working for Napier contractor Brendan Mahony, won the Otago Intermediate final, while Ricci Stevens, of Napier, was runner-up in the senior final won by Gore-based Lionel Taumata, from Taumarunui.