The Ahipara Gamefish 2017/ 18 season is well under way, with marlin abundant in the waters on the Far North's west coast.
Anniversary weekend saw four marlin brought in to be weighed, including one whopper pulled in by 15-year-old Zoe Attwood which was given a "courtesy weigh-in" at the Houhora Big Game and Sports Fishing Club.
Attwood was out on her dad's vessel, Cruz Control, when she caught the 137.5kg fish off Herekino. She later said her catch came in and hit the outrigger then pulled out 650m of line: "I played with it for the next hour. I felt like giving up, but I stuck with it with the encouragement of my family."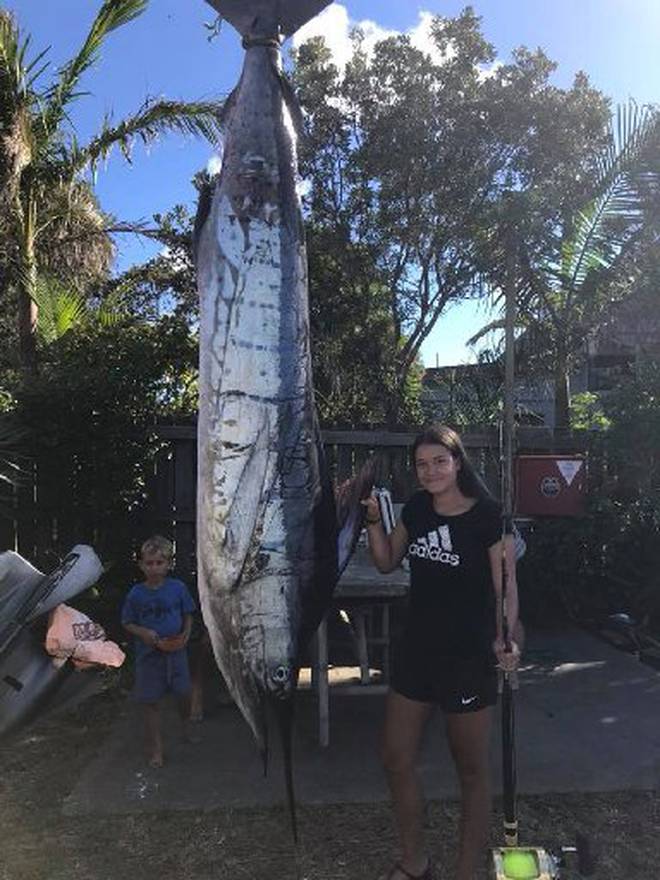 Another young member doing well this season is Pippa McPherson. Aged only 5, she landed the heaviest snapper for a junior small fry at 3.5kg in the Kids Addicted to Fishing competition in January. It was the first snapper for Pippa, who said she loved being on the water with her dad, Josh McPherson.
Other results from the junior competition included Bailey Norman landing heaviest kingfish at 7.5kg, Zac Morrogh the heaviest kahawai at 2.1kg, and Carlos Norman reeling in the heaviest trevally at 4.5kg.
Elsewhere, Clint Culpan landed the first hapuka for the February Trophy, a month-long trophy giving anglers the opportunity to try their hand at catching five species including marlin, snapper, hapuka, tuna and kingfish.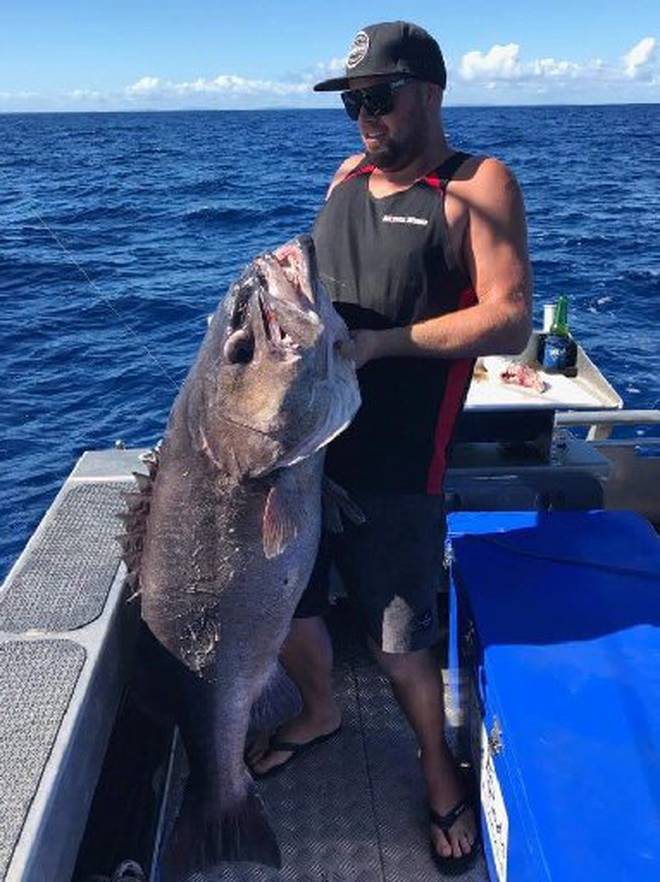 Culpan ended up reeling in a massive hapuka of 37.6 which is leading the challenge on points so far and is the heaviest hapuka caught by a man in the club since records began in 2007. It is also the heaviest caught so far in New Zealand for the 2017/18 season.
*****COMING UP.
The next big event on the club's calendar is the ADOS Addicted to Fishing Ladies' Tournament on Friday and Saturday, February 23 and 24, which is being run in conjunction with the nationals.
This tournament is sponsored by Addicted to Fishing show presenter, Nicky Sinden. The target species are marlin and snapper, there are monetary prizes, as well as a $500 jewellery voucher donated by Karizma Charters.
Local anglers have also been invited to get a team together to represent Ahipara.
Also coming up shortly is the highlight of the club's calendar, the 14th annual Radz Tournament, a 24-boat west coast challenge between Ahipara and sister club Muriwai on March 3 and 4. Muriwai secured bragging rights in last year's Radz.
The club welcomes members, contact AGC secretary Lynda Matthews (021) 132-5352 or view the club app which has details how to join, enter into the ladies competition, buy clothing and generally keep up with all of the fish being caught.