Tired, but getting on with things.
That is how Roxburgh residents have summed up their feelings over the past week following flash floods in their district a week ago and the cleanup effort that eventuated. That, and grateful.
"Someone's put a big sign up outside their house on Scotland St saying 'thank you'," Central Otago District Council (CODC) planning and environment manager Louise van der Voort said.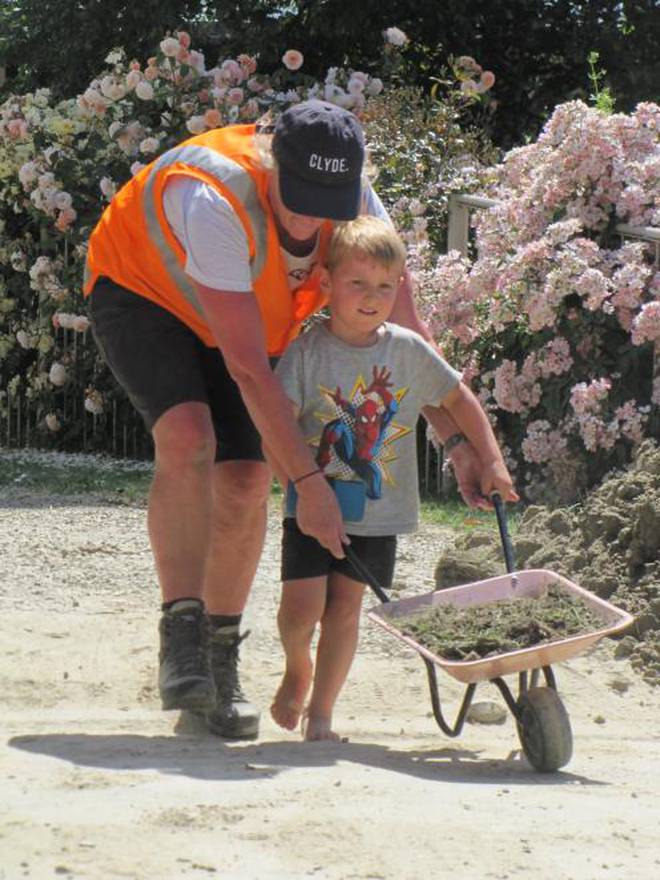 "I think that says it all."
Residents gave another round of thanks last weekend to more than 50 volunteers who cleared away another layer of debris from the town in the "Shift that Silt" initiative.
The volunteers included people from the Teviot Valley and elsewhere in Central Otago, and some from Canterbury's Student Volunteer Army. They worked in shifts to help remove remaining mud and silt from private properties.
Ms van der Voort said Roxburgh residents were "remarkably upbeat" considering the upheaval of the week, when the town was cut off and lost its water supply for days.
"They're a resilient bunch, and a very strong community. People are saying they wouldn't live anywhere else."
People who had been donating food throughout the week continued dropping off supplies during the weekend. There was so much food volunteers were able to give some parcels to elderly people being delivered bottled drinking water by council staff, volunteer Sally Feinerman said.
"We're just amazed at what an amazing community we have. Everyone has chipped in."
Central Otago emergency management officer Matt Alley said 16 subcontractors had been helping the council's main contractor, Fulton Hogan, clear flood debris from the town during the week.
They and locals had had "a tough week" but everyone was stoic and coping well, he said.
State Highway 8 through Roxburgh — which was closed for a week because of slips caused by the floods — was reopened from 6pm on Friday to 6am today, but will now be closed for several days to allow more roadworks to be done at five sites throughout Roxburgh.
It was estimated the highway would remain closed until at least Thursday, but a further assessment would be made after 3pm on Wednesday, CODC chief executive officer Leanne Mash said.Traffic would again be diverted through Teviot Rd in the meantime.
Police are asking drivers to respect speed restrictions and traffic management measures.