Parts of Australia are trying to cope with the worst drought in 100 years and the strain is causing some farmers to take desperate measures.
Australian correspondent Chris Russell spoke to The Country's Jamie Mackay about his sobering tour of New South Wales where the crippling drought is taking hold of what is known as "The Golden Highway."
"The drive through from Narromine and Trangie through to the coast above Sydney, so right through the middle of the Hunter Valley, Merriwa and Muswellbrook, normally they call that The Golden Highway, it's full of beautiful country," says Russell.
"It's almost like someone's Photoshopped the scenery and taken everything that's green out of the scene."
It's not only the landscape that is suffering and Russell has seen the devastating effect that the drought has had on livestock.
"All you see is cattle hanging around piles of hay which are increasingly poor quality and increasingly in small demand. The condition of the cattle is poor."
Farmers who are trying to remove their stock from drought stricken properties are finding new trucking laws hindering their process with drastic results says Russell.
"The breeders are looking poor and of course farmers are now beginning to ship their breeders out if they can get them on a truck but the new trucking laws mean they're not allowed to put them on a truck if they can see their ribs, and that just means shooting them."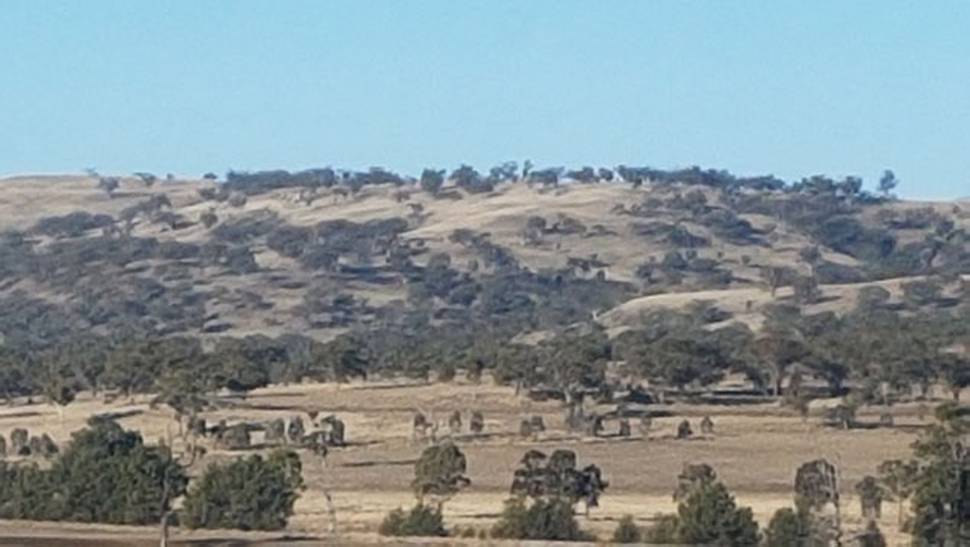 Russell recounts one tragic story of a sheep farmer who had 200 sheep with their ribs showing. He went around and shot every animal before taking his own life.
Mackay asks Russell if the Australian Government is doing enough to help.
Russell says that if the Government helps farmers it could set a precedent for every other business that falls on hard times. He believes the only way around this is to declare the drought a natural disaster.
"That then gives them an excuse to ... call in the air force and do whatever [they] need to do to keep that breeding stock alive."
Russell says the Government has been criticised for not reacting enough to what is the "worst situation we've seen since [the] Federation [drought] in 1901."
Also in this interview: Russell talks about how drought is affecting grain crops in Australia and discusses the upcoming Bledisloe Cup.
Where to get help:
Rural Support Trust: 0800 787 254
Lifeline: 0800 543 354 (available 24/7)
Suicide Crisis Helpline: 0508 828 865 (0508 TAUTOKO) (available 24/7)
Youthline: 0800 376 633
Kidsline: 0800 543 754 (available 24/7)
Whatsup: 0800 942 8787 (1pm to 11pm)
Depression helpline: 0800 111 757 (available 24/7)
If it is an emergency and you feel like you or someone else is at risk, call 111.