Three staff at Smedley Station in Central Hawke's Bay expect to hand over $30,000 to charity after shearing 1900 sheep in a marathon fundraising effort.
Rob Evans, manager of the cadet training farm near Tikokino in CHB, block manager Ricky Bullock and fencing manager Shane Bouskill, started a 24-hour Shear-a-thon at midday on February 2 to raise money for the Motor Neurone Disease Association of New Zealand and the Hawke's Bay Rescue Helicopter Trust.
Twenty-four hours later, the trio finished with a combined tally of 1903 sheep in front of 200 family members, friends and supporters, many of whom had sponsored the men for each sheep, or donated to a Givealittle page set up for the fundraiser.
Evans explained the charities were chosen in honour of his mate, Stuart Smith, who died from motor neurone disease in July, 2016, and in recognition that CHB's rural community relied heavily on the services of the rescue helicopter.
"Stu was a senior cadet when I started here at Smedley as a cadet in 1998. I played rugby with him and against him, and we always had plans to come back and play together for CHB with our families, but he was diagnosed with motor neurone disease and passed away a couple of years ago.
"So obviously I had Stu, but everyone had their own motivations for doing it. I was proud of Ricky and Shane, as we all dug deep and got through it. It was pretty cool for the three of us to finish together," Evans said.
There were some emotional scenes at the end of the 24 hours, he said. "It was obviously hard work but everyone felt pretty good. It was a bit of a surreal feeling afterwards I suppose — a haka was done and few other bits and pieces afterwards, so there was fair bit of emotion floating around the woolshed."
Evans finished with 687 sheep, Shane Bouskill tallied 666 and Ricky Bullock finished with 550 sheep, which Evans said was a pleasing result for the part-time shearers.
"Well, not even part-time shearers really — we are just farmers. But we blew our expectations out of the water with the numbers that we did. We all thought if we could do 450 to 500 [sheep] each, we would be doing pretty well."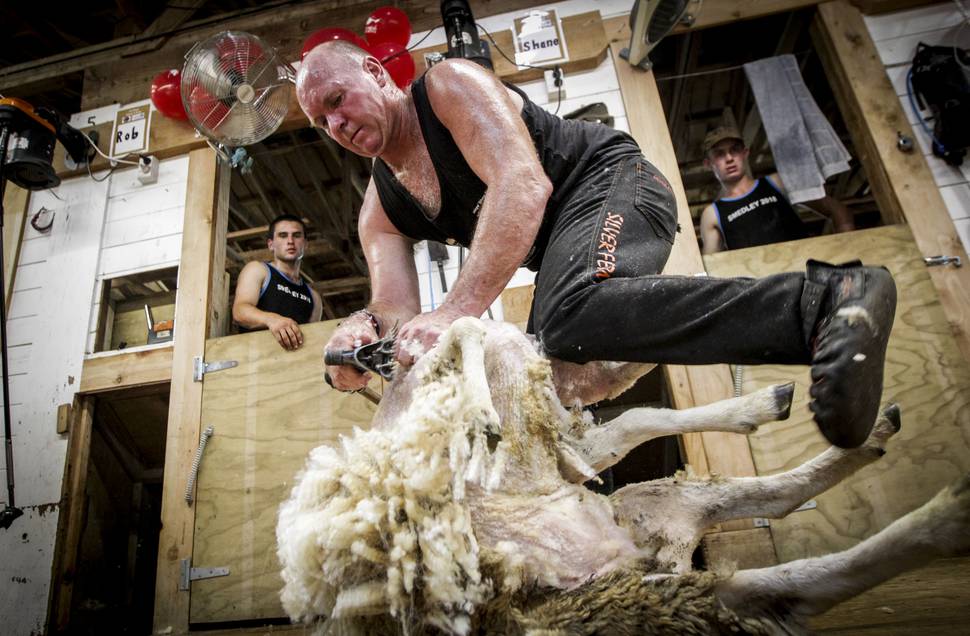 Despite the physicality of the overnight shearing effort, Evans said all three men were a "bit surprised" to wake up the next morning feeling "pretty good."
Perhaps even more surprising is the significant amount of money raised by the men.
Combined with their individual sponsorships, an amount per sheep to be paid by Smedley Station, and the proceeds of the Givealittle page — which as of late last week had raised more than $13,000 and does not close until this Friday — Evans expects $30,000 will be able to be shared equally by the two charities.
"Which is a pretty massive result for a little idea that came up over a cup of tea," said Evans, who thanked the many supporters, sponsors and helpers including all the staff and cadets at Smedley Station. People can still donate at givealittle.co.nz/cause/24-hour-shear-a-thon-for-charity until 5pm this Friday.