17 Aug, 2017 12:00pm
Quick Read
Fergus Blakiston visits a landscape unchanged in millions of years.
17 Aug, 2017 9:44am
Quick Read
Two kids left orphaned after husband took his own life as police searched for wife's body.
16 Aug, 2017 7:56pm
8 minutes to read
This is a scandal without much substance.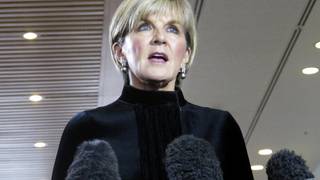 16 Aug, 2017 7:08pm
4 minutes to read
The Barnaby Joyce citizenship saga prompted a Trans-Tasman fallout. How did it unfold?