Lea & Perrins Worcestershire sauce bottles from the late 19th century are among recent archaeological finds in Durham Lane.
For the last couple of months, archaeologists have been monitoring work on the earthworks phase of a $6.1 million Tauranga City Council and NZ Transport Agency streetscape upgrade of Durham Lane and Durham St.
Council-contracted archaeologist Sian Keith said in Durham Lane they had found items appearing to date back to people that occupied the land around 1880 - about five decades into European settlement of the Te Papa area.
"We have found a historic occupation site including evidence for buildings and the rubbish the occupants left behind."
Finds included the sauce bottles, alcohol bottles, medicine bottles, ceramic cups, willow pattern plates, shells and faunal remains for domestic food waste.
Some of the bottles appeared to have partial labels still intact, Keith said.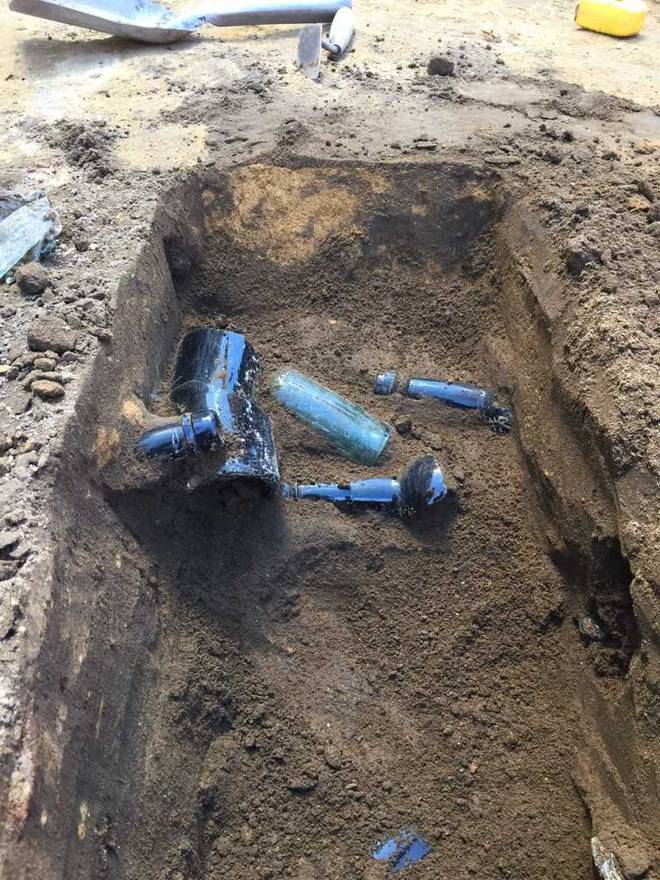 "Once the items have been cleaned and analysed in the lab, we can get a better picture of the assemblage and its contribution to our knowledge about 19th century Tauranga."
She said the finds appeared to be standard material expected from the latter half of the 19th century.
The items were found in post holes from buildings, old rubbish pits and an old drainage ditch that ran through the site.
Kumara storage pits were found in both Durham Lane and Durham St. In the latter a shell midden was also discovered.
Keith said she expected there would be more archaeological evidence found in Durham St next year as work continued.
The developments were intended to create landscaped pedestrian-friendly areas wrapping around the new University of Waikato campus in Durham St.
Work on the first phase of the developments started in May and was expected to be finished in April 2019.
Plans for the second stage included a bus interchange and were scheduled for completion in 2021.

Durham Lane discoveries
- Lea & Perrins Worcestershire sauce bottles
- Alcohol bottles
- Medicine bottles
- Ceramic cups
- Willow pattern plates
- Shells
- Faunal remains of food waste
- Kumara storage pits.
Source: Sian Keith Archaeology Ltd