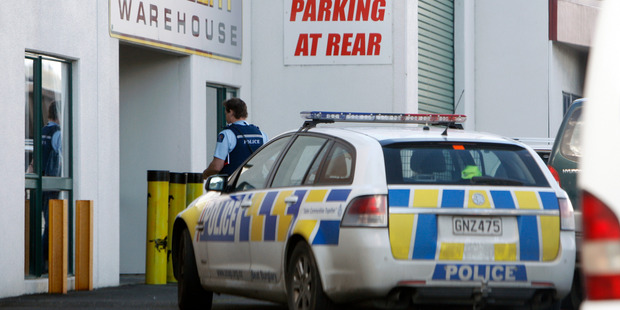 A "weird raid" on a saddlery store in Whangarei, and an admission of guilt from a man who rammed swans with his speed boat are just some of the stories making headlines around the regions today.
Two men wearing balaclavas, one carrying a hammer, rushed into a Whangarei horse supplies store yesterday, then turned and fled.
A Katikati man has admitted hitting a black swan with a jet boat.
A Northland lawyer has been struck off the list for misleading his client on multiple occasions.
A Wairarapa woman who collided with a cyclist told the Masterton District Court she was "not a careless driver".
A stolen car has been found 35 metres down a steep bank near a popular Northland beach.
A Rotorua man has been jailed for raping a mentally impaired woman.
The Te Ara Ahi cycleway has officially opened.
Is this Bethlehem Four Square and Lotto shop the luckiest in the country?
Tauranga's spring-like temperatures are set to continue, as is the weather in Hawke's Bay.
A little mud never deterred a fairy, Batman and Robin, or even a bumblebee. Check out this video of the Mud, Sweat and Tears event in Wingatui yesterday.
Whitebait are still elusive in Haumoana.
A woman with 20kg of illegal paua was caught after she crashed her car.
And finally, persistence paid off for one mad Otago fan in a tutu who chased down the team's bus.
Other stories making headlines around the regions today are:
Move to ban cigarette sales near schools.
Rotorua's Kingi Biddle is among the world's top speakers.
$300k of crims' assets seized in Hawke's Bay.
Guilty pleas in Kuirau Park murder.