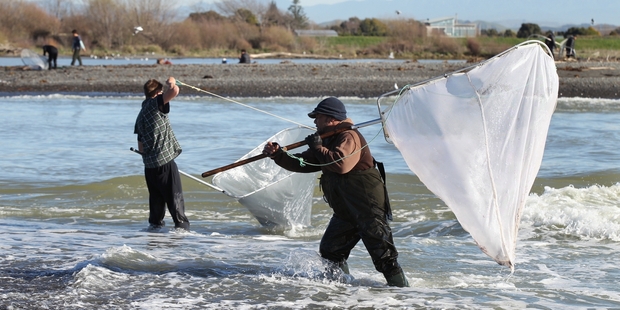 For the Brynildsen family of Haumoana the weather on the weekend was fair and the waters were pretty good ... but the elusive whitebait were being just that ... elusive.
Robyn Brynildsen's husband Carl and son Eddy are keen whitebaiters, and she's always keen to sit down to a fritter or two.
"I love them," she said. "My dad was a whitebaiter and we grew up with it as kids."
However, since the opening day on August 15 the catches had been pretty modest.
On Saturday Eddy got enough to enjoy a fritter with a couple of mates, but yesterday the little delicacies just weren't interested in hitting the rivers. Mr Brynildsen headed out at dawn and popped his head in the door about four hours later and simply told his wife "no, no good".
"Sad news," she declared.
"They're just not running."
It was, however, early days as the season runs through until November 30, and father and son, and their mates, will continue to head for the Tukituki Rivermouth at Haumoana with their scoop nets - ever hopeful the big catch is just one scoop away.
Mrs Brynildsen said she too hoped that would be the case.
"Everyone has got their own particular recipe for whitebait fritters and Carl's got a very good recipe book on the shelf ... it'll be good."