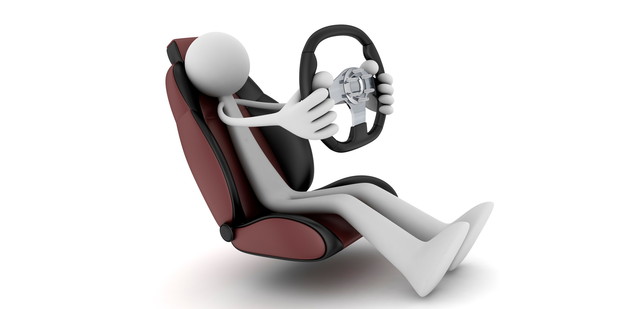 As we count down to the Car of the Year, we asked our team which three vehicles got their motors running so far this year. Some of the picks aren't on our roads yet - one is just days away from landing, anotheris due soon - but no matter what vehicle, there is a model for every budget.

MATT GREENOP's picks
Toyota 86
There hasn't been a car with a sub-$100,000 price that's left me grinning like a loon in the same way as this set-to-launch beast has, at least not since the first MX-5.
The Toyota 86 harks back to all that is good about sports cars - it's rear-wheel drive, light as a feather, there's almost a straight 50/50 weight split, and its little rev-happy two-litre smashes up to its 7200rpm redline with staggering efficiency. The car is a joint effort between Subaru and Toyota, and the engine's a Subie boxer with Toyota's clever direct port injection that makes just 147kW and 205Nm. No, power rangers, that's not a lot, but with a supermodel 1200kg weight, depending on the spec, and a limited-slip diff, it's built for entertainment.
Launching next week, pricing will start at $42,000 for the base 86, then a GT version and the flagship TRD (Toyota Racing Development) version, which adds solid four-pot brakes and a more elaborate bodykit. It's not the most practical car in the world, with deep and sporty front seats that give good support even when pushing the car, and tiny rear seats are better suited to handbags than humans.
It has a jarring ride compared with the average family four-door, but rewards with excellent handling and one of the best driving experiences around for relatively little money. If you're after a toy, there's nothing that compares in its price-range. Toyota has put the fun back into driving.
See the light here.
BMW530d
The BMW diesel line-up has been getting a lot of attention in recent times, with plenty of reason.
If it were not for the Government's continued insistence on slapping Kiwi diesel passenger car owners with road user charges, there'd be many more on our roads. BMW claimed what seemed like an outlandish 5.5L/100km fuel consumption from the three-litre diesel 5-series - but after giving it the eco-test for 100 or so kilometres (no air-con and driving "nicely") it was down to 4.8L/100km, and the rest of the 750km test saw it average a mightily impressive 6.8L/100km. This included some enthusiastic country driving, with the car mostly set in sport mode, and the air-con often cranking. Add some Auckland motorway crawl time and I found it amazing that the near-1800kg sedan had this sort of capability. It's undoubtedly still a luxury car - if you think you need it, it's on board. For a car of this size to be able to perform as quickly and cheaply as it did, while only punching out 145g/km of CO2, it proves that modern diesel technology is right up there for eco-friendliness, and the days of rattling, smoke-spewing diesel cars are over.
With an entry price of $137,500, it's one of the cheapest of the big comfy cruisers to run, and with six-cylinder diesel torque delivery and an eight-speed trans, it's a solid drive to boot.
More on the too big for its 5.5L boots Bimmer here
Holden Volt
We're still a few months away from seeing GM's much-lauded hybrid-electric car that walked away with heaps of silverware after its release as Chevrolet Volt and Vauxhall Ampera.
As always, a little country waits, but Driven was lucky enough to have a decent amount of wheel time at Holden's Lang Lang Proving Ground in Victoria earlier this year.
The car itself is a little slice of genius - it has an electric motor that boasts up to 80km on battery only. A non-turbo version of Holden's 1.4litre Cruze engine is used to generate battery power, rather than driving the wheels.
If you're not chopping through the kilometres - and bearing in mind that, on average, New Zealanders travel just 27.7km a day - it's theoretically possible to never refuel the car. Jay Leno reported last year that his Chevy Volt had ticked over 11,000 miles and he was still on the original tank of gas. The car will start up every 42 days, run itself up to operating temperature and shut down again to ensure that the fuel in the system is clean. It's a well-designed hatchback, with faux-leather interior, slick white composite dash with all manner of glowing lights and dual colour screens for readouts on just how much of the planet it's saving at the time. Better still, it drives like a normal car. Holden says prices will be available soon.
Shocking revelations here
Car I'm looking forward to driving ...
Ferrari F12 Berlinetta - the fastest road-going Ferrari ever built. There's not much else to say, other than, "Yes please Team Prancing Horse, I'd love to."

LIZ DOBSON's picks
Peugeot 208
Although it's yet to be launched in New Zealand, I spent time with this revitalised hatchback at the international launch in Portugal early this year.
And no, I didn't pick this car so I could brag (again) about going to Portugal for the launch. Instead, this car had my vote not only for its superb interior revamp but the fact the car has lost its staid look of the previous generation 206 and 2007 and now looks sexy.
That was because of the floating front grille and a compact overhang that gave the bonnet shorter lines and a more aggressive look on the road.
The interior was a simpler affair - with a "heads-up" instrument cluster's contents sitting just over the top of the steering wheel that was flattened at the bottom to create a sporty look.
While we'll have the 1.6-litre petrol version only, testing the five-speed petrol and six-speed diesel through Lisbon's motorway system then into the mountains showed this hatchback was an all-round performer.
Set for launch here next month, if it's priced right the 208 will make a big impact on the B-segment hatch competition.
More from sunny Portugal here.
Porsche Boxster S
It's confession time. The rumble from this convertible's 3.4-litre V6 engine was so enticing that I was tempted to record the sound and use it as an alarm on my iPhone. That would have been a sound I'd have been happy to wake up to olus it was so loud it could have woken my slumbering teens, too.
But it wasn't just the sound of this sports car that I admired, this generation of the Boxster gained more macho looks, giving it a strong presence on the road. That was partly because of gaining DNA from other Porsche models, including the Carrera GT, and the fact the car was revamped inside and out.
It was a stunning performer on the road with the V6 engine combined with dual clutch demanding you move quickly (no quicker, faster than that) through the revs so it can prove itself on the open road. I was tempted to head to a race track to really let this beast loose.
My spec-ed up version cost $159,200 - not bad for a flash alarm clock really.
More here.
Range Rover Evoque Coupe
As I'm good mates with David Beckham* , it seemed fitting that I pick a vehicle his wife Victoria was aligned with. Actually even if Scary Spice was part of the design team I'd have picked the three-door coupe for one of the most impressive vehicles I've driven.
The wedged rear of the coupe made this a head-turner and was perfectly paired with the 2.2-litre diesel engine with six-speed auto transmission of the $105,000 model.
Sure, the (optional) electric front seats were a pain - taking at least 10 seconds to inch forward so you can't just fling your shopping, handbag or stroppy teen in the rear seat.
But once handbag/stroppy teen were in place and I hit the road, this best of British delighted me with its handling, power and appeal that turned heads.
*Okay, I put my arm tightly around Beckham's waist when I nabbed him for a photo while he was in Wellington a few years ago for an exhibition match, and chatted to him as he waiting for the team bus.
Posh bizzo right here.
Car I'm looking forward to driving ...
Toyota's 86 - and just a couple more sleeps until its New Zealand launch.

PHIL HANSON's picks
Jeep Grand Cherokee Laredo
Introduced last year, the latest Grand Cherokee is the most important since the nameplate appeared in 1993. It's a darned good vehicle but, more importantly, is offered in a range of versions, petrol and diesel, for maximum appeal across a broad SUV spectrum.
The luxurious Overland muscles in on Range Rover Vogue territory for significantly less money, but the one that impresses me is the entry-level Laredo that arrived early this year.
I can't think of any other medium-to-large SUV that offers such value for the dollar at $64,990 for the 3.6 litre Pentastar V6 petrol.
It keeps most of the good stuff that helped endear the new American to the local market, and loses things like leather seats, variable height air suspension, 20-inch rims, adaptive cruise control and blind-spot monitoring. None of these is impossible to live without - unlike the Laredo's superb climate-control aircon, quality sound system and enough cupholders to satisfy a large and thirsty family!
What's left is a nicely equipped, roomy, grunty five-seater that handles and rides well, topped with one of the best interiors of any mass-market American automobile. You'd never tell by looking it was an entry model.
It's a formidable performer off road, too, even without air suspension that can be pumped up to improve ground clearance. Grand Cherokee's electronic traction aids are top-notch.
Would I buy it? There's always room for a modern icon in my carport.
More here and very similar Jeepness here.
Subaru WRX Ace of Spades
A new version of the Subaru WRX won't be here for another 18 months or so, although the new-model "ordinary" Imprezas are already being sold. So to help keep interest in the "old"model alive, Subaru's bringing out several special editions, of which the black Ace of Spades is the first.
It's more than just a dress-up, this black beauty; it's part way to being an STi, the ultimate Impreza variant, with an engine tweaked to provide more power and torque and some components of the STi's suspension.
The 2.5 litre turbocharged boxer four-cylinder engine goes to 212kW from 195kW and torque jumps by 22Nm to 347Nm.
Much of the rest of the package that adds $4000 to the price is cosmetic, but cosmetics nicely done. With all of the WRX's many handling and performance attribute intact, I reckon the Ace is one of the best-value enthusiast cars on the market.
You won't have as much fun in some supercars. I don't understand why any car enthusiast who needs something with four or five seats - and even those who don't - doesn't just buy a WRX and enjoy life.
Here's a car whose performance drifts into cut-cat territory, and one that just feels right.
On another level, the exhaust has a slightly mongrel note and the car's looks send out those "if you dare" messages to others.
True, the hero STi is faster and handles better but the WRX, Ace issue or plain, offers more bang for the buck and its performance isn't far behind its mightier sibling.
There is one tiny problem. Subaru New Zealand only did seven (yes, seven) Ace of Spades. But if you miss out, pester the dealer for the next special, which is rumoured to have leather seats.
Would I buy it? I can already feel my credit cards trying to hide.
If you like to gamble, Ace of Spades takes on an SS V8 Commodore here.
Toyota Prius c
You only have to look at the number of taxi drivers choosing a Prius hybrid to realise there must be something to these petrol-electric vehicles. Not only are they helping save the planet, their running costs have passed the toughest test of all - a hard-nosed taxi driver with a calculator working out his outgoings.
The trouble with the Prius hatch is that it looks too hybrid-y and costs too much. Enter the Prius c that looks almost like an ordinary car and, in its base model, costs little more than some similar-sized petrol cars at $30,995.
It's a tonic just being in Toyota's smallest hybrid. Its got dash like no other car and the information centre's almost as good as a games console. It monitors all the dull stuff but lets you compete against yourself or other drivers to get the best economy.
The driver puts in the price of the petrol just added, and the computer keeps track of how much - or how little - it costs to go anywhere. I can take the dog to her favourite park and back for just $1.10.
Prius c is small and lithe, with excellent outward vision so it's good in Auckland traffic. The seats are comfortable, there's plenty of room for luggage or groceries thanks to Toyota's ongoing quest to make the battery and other innards smaller. It's also a competent highway hauler.
Would I buy it? They're in such short supply the question's almost academic, but yes.
More detail on the tiniest Prius here
Car I'm looking forward to driving ...
The latest Land Rover Defender 110; a week of wallowing in nostalgia for the days Britain was great and nobody knew what ergonomics were. Today's Defender drivers enjoy such luxury as air conditioning, power windows and quite reasonable performance.

DAVID LINKLATER's picks
Suzuki Swift Sport
The Suzuki Swift needs no introduction: it's one of the best-selling passenger cars in New Zealand. Number two overall for the year to date, in fact.
The Swift Sport I think does need an introduction, because the 'Sport' badge has been so comprehensively abused by other mainstream carmakers. This is no mere stripe-and-spoiler job: it has 43 per cent more power thanks to a rev-happy 1.6-litre engine, a slick six-speed gearbox and expertly tweaked suspension with Monroe shock absorbers. It feels totally different to a standard Swift and totally sorted on road or track. This kind of buzz for $27,500 is just ridiculous.
In terms of the overall package (economy, safety) and bang for your buck, I think the Swift Sport might be the best car in the real world. It's perfectly serviceable as a sensible supermini, but spirited driving on a favourite road is outrageously good fun. No, it's not fast; but this car demonstrates that sportiness has nothing to do with speed.
If you don't enjoy the Swift Sport, I don't think you can call yourself an enthusiast.
More, enthusiastically, here.
BMW 320d
I have a 320d story which everybody is totally bored with. So here it is again. While I had the latest version on test, I completed a weekend trip at an average speed of 92km/h (that's an average, so I was moving along pretty quickly) and still achieved 4.7 litres per 100km.
You could get that kind of fuel economy from many other cars, of course. What you wouldn't get is the same sense of sporting quality and sheer enjoyment. I'm not quite at the point in my life where I see fuel efficiency as an end in itself, but the wonderful thing about the 320d is that it allows you to indulge in everything that's great about a BMW while feeling a bit smug about your green credentials.
The original 3 Series defined the compact-executive segment in 1975. I think this sixth-generation version redefines it for 2012.
The 320d is the only version of the new 3 Series I've driven and it's near the bottom of the model range: at $74,700, just $400 more expensive than the entry-level 320i petrol model.
More here.
MAZDA CX-5
The compact-crossover market is crowded. That's because these not-quite-SUVs are exactly the kinds of cars that Kiwis seem to want. That's great, but there aren't many that really stand out: its hard to be original when you only have a two-box shape to work with and unreasonable demands about space and practicality to contend with.
The Mazda CX-5 is a game-changer in this segment. It has enough styling presence, engineering, dynamic ability and practicality to make it a no-brainer. It's better than the Japanese and Korean competition. It's better than most high-priced compact-crossover models from Germany. Simple.
The CX-5 is a completely clean-sheet design and it shows.
The 2-litre petrol version is excellent, but the 2.2-litre diesel is sublime. Opt for the flagship diesel Limited at $55,990 and you even get high-tech equipment like high-beam control, lane departure warning and blind-spot warning.
See it take on a Euro contender here.
Car I'm looking forward to driving ...
is the BMW X5 M50d, because three turbochargers sounds like a really good idea.

ALASTAIR SLOANE's picks
Kia Rio
Crackerjack small hatchback that runs on the smell of an oily rag. Its 1.4-litre turbo-diesel engine delivers 66kW of power and 220Nm of torque to the front wheels via a six-speed manual gearbox. It's a sweet drivetrain but, like all small turbo-diesels, needs stirring along at low speeds. Coast through a give way sign in second gear at low revs and you will almost always need to chop back to first to get up and go with any urgency.
But there are not many trade-offs with the $24,990 Rio. Ride and handling is predictable, the cabin spacious, and the equipment list includes Uncle Tom Cobley and all. Ownership will be largely pain-free with Kia's five-year warranty.
More here
Lexus GS350 F Sport
Breakthrough design for the luxury Japanese carmaker in that it is aimed smack at mid-sized German rivals. Gone is the sleepy Lexus styling of old. The feisty "spindle grille" design matched with an in-your-face front end gives the car real presence. It's the same story inside, where the refined but anonymous cabin in the previous GS range has been replaced by one with attitude.
Under the bonnet is a 3.5-litre petrol V6 delivering 233kW/378Nm to the rear wheels. Ride and handling on a Lexus-only suspension set-up is serene, even over the worst of road surfaces. It is what you expect of a car costing $125,900 but the package itself offers much more.
F-bomb dropped in more detail here.
Porsche 911
This is the third all-new iteration of the 911 since the first appeared in 1963. New emission rules meant Porsche had to make the car's 257kW/390Nm 3.4-litre boxer engine more fuel efficient. It did that and more. It made the car bigger but lighter, faster but thriftier - all without compromising its legendary dynamics.
Purists might say the steering in the new model isn't as razor sharp at slower speeds as earlier 911s, but who cares? The steering, handling, road-holding is knife-edge on this $226,000 model. The brakes are glorious, the suspension compliant but pin-point sharp. The more you throw at the car the more it delivers. Its double-clutch PDK gearbox enables it to dawdle through city traffic at low revs ... and swap cogs with military precision near the redline on the open road.
It might look a bit like its granddad, but it's still pretty wicked
Car I'm looking forward to driving ...
is actually two - the 'twins' Toyota 86 and Subaru BRZ.