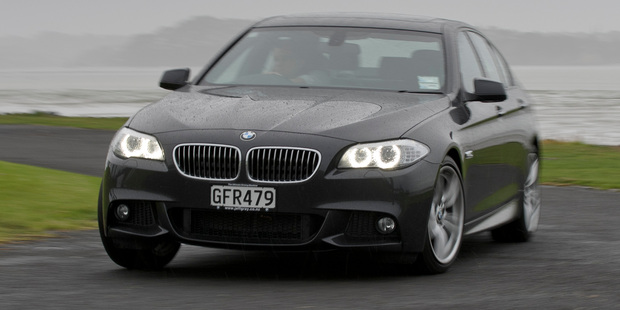 We've come a long way considering that about 40 years ago the United States car industry responded to a looming oil crisis by taking the thirsty, inefficient and massive V8s out of similarly massive cars and just putting them in smaller bodies.
This ham-fisted stroke of stupidity couldn't be further than what's going on now. Whether you see your future in a hybrid, electric or diesel car - or sticking to petrol and bleeding from the wallet as a result - technology has pushed the boundaries of what is possible from an engine.
Fuel prices have climbed steadily, with the occasional terrifying spike, and things are highly unlikely to change.
To be fair, the US response did lower fuel consumption marginally - and made cars almost incapable of going around corners. Now we're seeing mad-sounding fuel claims made by manufacturers.
That little sticker that points out how much fuel a car uses has changed from being a vague consideration to be being an important part of the buying process, and when BMW claimed its 530d was capable of 5.5 litres for 100km, Driven was a bit curious.
This is, after all, a fairly large car. It is 4907mm long and tips the scales a few grams shy of 1800kg, without driver. The 2993cc common-rail turbo-diesel is an exceptional engine, as is the smaller version in the 320d.
BMW's clever software package lets you set the vehicle up, on the fly, at the flick of a switch. Its modes are: eco plus, a soft-chassis feel and the least responsive to drive, but nice to the trees; comfort plus, much of the same; comfort, slightly improved response; sport, radically improved driving experience with a snappier engine map, and tighter-feeling chassis but heavier on the diesel; and Sport Plus; essentially the same with much, much less traction control intervention. The last one is not recommended, because this is a luxury mid-size car, and not at its happiest going sideways.
During a week with this car, the key was to see how much fuel the car used in real-world conditions and ascertain if it were actually possible to average 5.5km.
It packs all of BMW's Efficient Dynamics tricks, including a bearable stop-start system that reboots the engine with a little shudder, rather than the invasive rattle some carmakers have achieved. This technology hasn't reached complete refinement but is improving by the year.
Trying to match the mileage claim involved pulling on a Sea Shepherd T-shirt and engaging Eco Pro mode, keeping the air-conditioning off and, while not resorting to miserly mileage-maximising hypermilling tactics, keeping acceleration as smooth as possible and braking light.
Staggeringly, after 50km of doing this, around inner Auckland, it was showing a very light 4.8L/100km. So the claim is possible, and while trying to keep it at this number might be a thrill to some, to most it will be as much fun as sitting between Michael Laws and Rodney Hide on a nine-hour flight in cattle class.
The 190kW/560Nm diesel is just as refined as its petrol stablemates, and although there is slightly more noise from under the hood you barely notice it from the tightly sealed leather cocoon of the cockpit, and its far from the rattling nightmares of old. The extra torque more than makes up for a minor increase in engine-bay audio.
Getting down to some normal driving, I found that the comfort mode setting was best around town, but on the open road it wasn't as nice to drive as when in sport mode, especially on some of our degraded heavy chip surfaces.
The driving variety over the 750km test was split between city traffic, some motorway time - including a two-hour crawl up the Southern motorway to Hampton Downs for the V8 SuperTourers round - and a fun loop around the Bay of Plenty and the Waikato.
Town was obviously where the 3-litre engine was greediest, but didn't bump it too far past the 8.5-litre mark, and after the provincial trail consumption settled to 6.8L/100km.
Sure, this is thirstier than the BMW brochure claims, but it's certainly capable of the 5.5L/100km.
Aside from the economy-focused part, the car was generally set in sport mode, air-con was mostly on, and when driving around some of our more exciting country roads the eight-speed auto was slotted across to manual mode and the steering wheel-mounted paddles used. Not exactly economy challenge-friendly, but far more entertaining.
Don't expect neck-snapping fireworks - you'll need a 4.4L petrol twin-turbo V8 and an M5 badge for that. However, for a large-ish mid-sized car, in sport mode the 530d could maintain an effortlessly quick pace and, despite its weight, it was only the very tightest roads that got the brakes cooking.
Its real purpose is comfortable cruiser, and for its $135,500 entry fee (the M-Sport bling, nav package and sun roof extras put the test vehicle up to $153,100) this versatile diesel sedan fits easily into the exec bracket. It is a solid option for those who want a car that can jump between sensible work machine, family carrier and back-road hero. Even adding in the money-grubbing joke that is diesel road user chargers for passenger cars, from an economy versus luxury standpoint it's a very impressive package.