Rotorua weaver Teresa Murray is thrilled to have one of her pieces exhibited at The Royal Academy of Arts in London over the next two months.

The Oceania exhibition opened last week to rave reviews, showcasing the art and culture of Polynesia, Melanesia, Micronesia and New Zealand with around 200 works that span more than 500 years.
The exhibition marks the 250th anniversary of the Royal Academy, which was founded in 1768 – the same year Captain James Cook set sail on his first Pacific expedition on the Endeavour.

A New Zealand Māori Arts and Crafts Institute weaver, Murray said the opportunity to showcase a piupiu creation internationally was a "huge honour" after dedicating her life to learning, producing and teaching the art of weaving for more than 30 years in Rotorua.
"I feel so happy that my mahi was selected and really humbled. Never in my life has a piece of my work gone that far and I never would have imagined that one of my piupiu would be in an exhibition in London."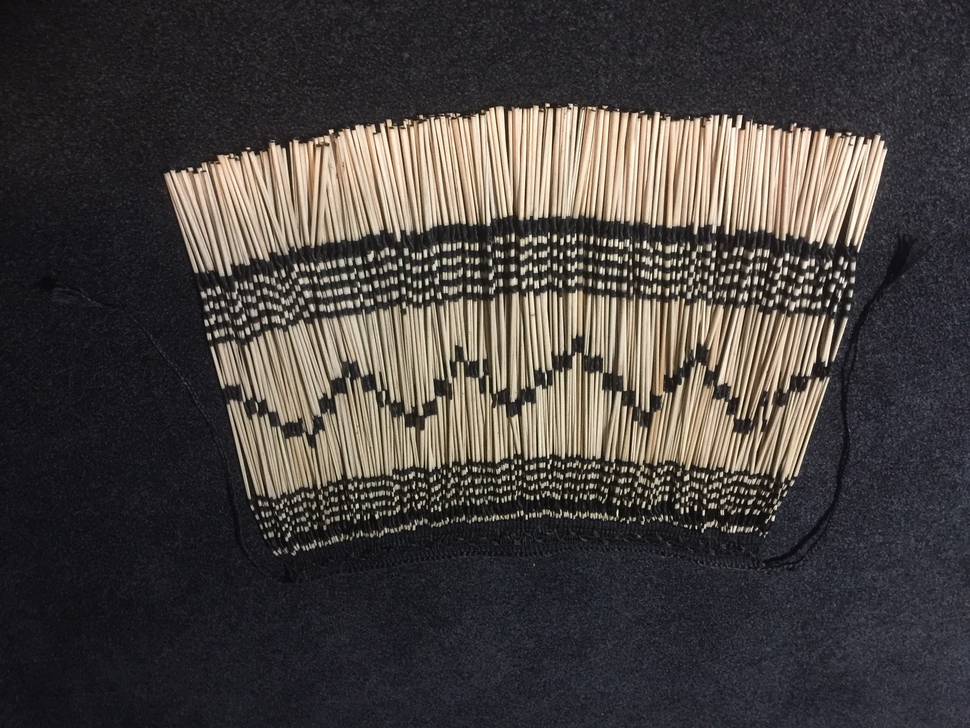 She was trained by prominent Te Arawa weaver Emily Schuster in the 1980s at the weaving school that she is still a part of today, now handing down her own skills and knowledge to the next generation of weavers from all over Aotearoa.

"Emily really pushed my boundaries and was happy to share. And because I was taught by Emily, anything that my students want to know now from me I will show them and I will share too".

Murray said the recent opening of Āhua Gallery at the New Zealand Māori Arts and Crafts Institute is another life-long dream realised. Allowing the work of both tutors and students to be showcased in a high-end gallery on site at Te Puia.

"Our gallery is beautiful. It is something that we have always wanted and is definitely a 'must-do' place to visit while in Rotorua.

"I'm now busy working on new pieces to display in our own gallery. Weaving and making piupiu is my life, so it's great to be able showcase what I make here in Rotorua and in London".
She started at Te Puia in 1975 as a tour guide, before discovering her love for weaving.
"Part of our guiding our visitors was to demonstrate the art of raranga and whatu, so we were taught how to weave. After 10 years, I found weaving was more my passion than the actual guiding through the valley.
"I do it day and night - when I leave here I carry on in the evening and make my own pieces. It's just something I love.
"I used to watch my nan as a child and think 'I wish I could do that'. She was too busy at the time, to teach me, but coming here opened up a new circle for me."