Lynmore School pupils had the opportunity to show off their haka skills during two lunchtimes last week to prepare for the giant haka.
About 100 students attended the practice to learn the words and actions of Ka Mate with a group of rangatahi from Rotorua Boys' High School.
Many of the students joined the 7700 people at the Village Green on Saturday to perform Ka Mate to break the Guinness World Record for the largest haka.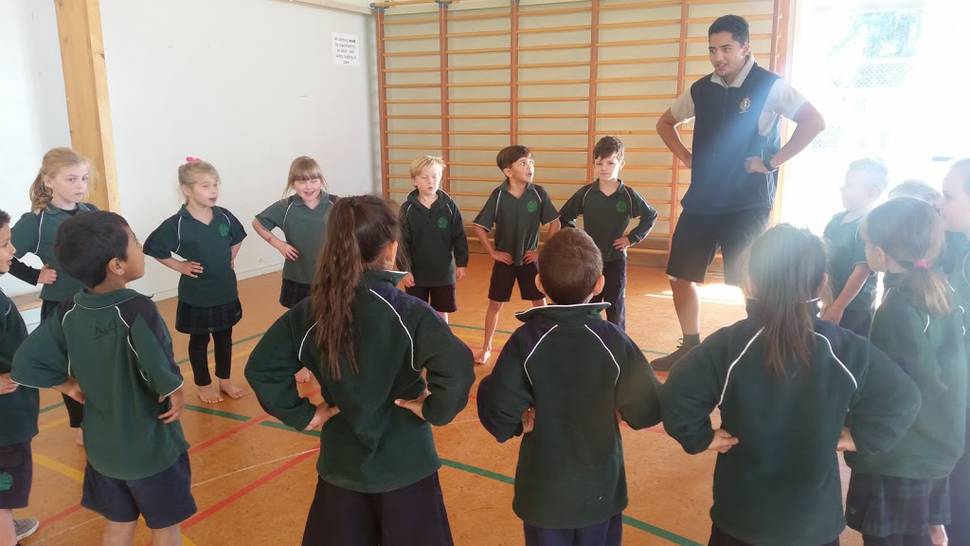 The students were split into four groups and the Boys' High students mentored their individual groups.
Teacher Arihi Harvey said this allowed a great opportunity for the secondary school students to break down the actions and work with the Lynmore pupils to improve their enthusiasm and mana when performing the haka.
"To end the session, Lynmore students performed what they had learnt and the Boys' High students performed their Raukura haka which rocked the foundations of the hall, such was their intensity.
"The tamariki were excited and enthusiastic to have them share their talent and were inspired by these positive role models."
She said it gave pupils aged 5 to 11 the confidence to help break the world record.
"The whanau teachers of Lynmore would like to thank the boys for their time, patience and respect they gave the tamariki. A huge mihi to the RBHS staff for allowing this inspiring opportunity to happen."