Changes to Rotorua's recycling centre have left some users shocked and confused.
But Rotorua Lakes Council says the recent changes - which include all plastics going in one bin, a no to polystyrene and charges for some electronic items - are for the better.
Rotorua resident Jean-Pierre Paalvast told the Rotorua Daily Post he was "stunned" to see the changes when he made his monthly visit to the recycling centre a few days ago.
He said it was all a bit confusing at first before he realised all the plastics and paper had been moved to one bin. He then noticed there was nowhere to put his polystyrene.
"If that goes to landfill, that's not what I want ... as human beings we need to recycle. I wish they would at least let us know what's going on.
"What can we recycle? I just want some more information," he said.
"This polystyrene, what are we going to do with this now?"
In response to questions from the Rotorua Daily Post the council issued a written statement saying Smart Environmental was now contracted to provide kerbside rubbish, recycling and litter services. It said the five staff at the recycling centre were now working for Smart Environmental.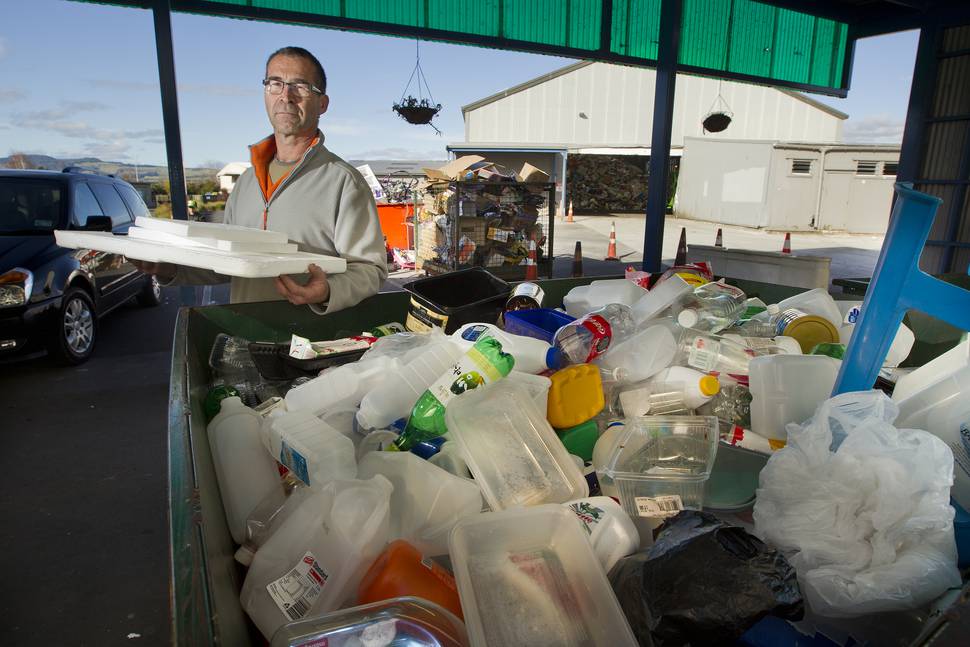 Smart Environmental has its own sorting facility and also manages recycling for other districts.
As part of the changes, Rotorua residents no longer having to sort their plastics with plastic bottles, containers and other items now all going in the same bin.
Smart Environmental chief operating officer Blair Griffiths said putting all plastics together for transportation was more efficient.
"This will also tie in with our kerbside recycling collections which will see recyclables co-mingled into one bin, with glass in a separate crate. The recycling will then be transported out of town for sorting."
People are asked to "wash and squash"their recyclables and to continue separating their tin and aluminium cans and their glass at the recycling centre.
The centre is currently not taking "expand-a-foam" polystyrene, such as that used in packaging or meat trays.
These items had in the past been sold out of the district for use as landfill liner.
Yoghurt pots, which are also polystyrene, will still be taken at the recycling centre but people will need to dispose of other polystyrene with their landfill rubbish.
Meanwhile, charges are being introduced for the disposal of some e-waste items at the recycling centre. These charges will come into effect next Monday, July 18.
E-waste is the term used for electronic items such as computers, televisions, VCRs, stereos, copiers and fax machines.
"Rotorua Lakes Council has paid about $140,000 a year to collect, dismantle and dispose of about 220 tonnes of e-waste," Tim Senington, the council's solid waste operations lead said.
"Moving to a user-pays system for e-waste was part of council's new waste strategy and is in line with what most councils have been doing for a number of years."
Carolyne Hall was shocked by the changes and said she was concerned about not being able to recycle polystyrene.
"Polystyrene is the worst pollution there is, in this day and age what are they thinking?"
Recycling Centre changes
- No need to separate your plastics anymore - these will be separated at Smart Environmental's facility
- There are separate bins for aluminium and tin cans
- Glass still needs to be colour separated
- Polystyrene is no longer taken
- E-waste will cost as of July 18