A pilot and three passengers had to be plucked off Mt Tarawera after their helicopter's tail rotor struck a rock and broke off, resulting in a "heavy landing".
Emergency services were called about 2pm today when a Volcanic Air Safaris helicopter landed heavily on the summit of Mt Tarawera.
The company's managing director, Phil Barclay, told the Rotorua Daily Post it appeared the tail rotor struck a rock and broke off when it was close to landing.
He said no one was hurt and the helicopter only suffered minor damage.
"It's certainly not going to be an expensive fix from what we gather at the moment."
Mr Barclay said the passengers were picked up by another helicopter and returned safely around 3pm.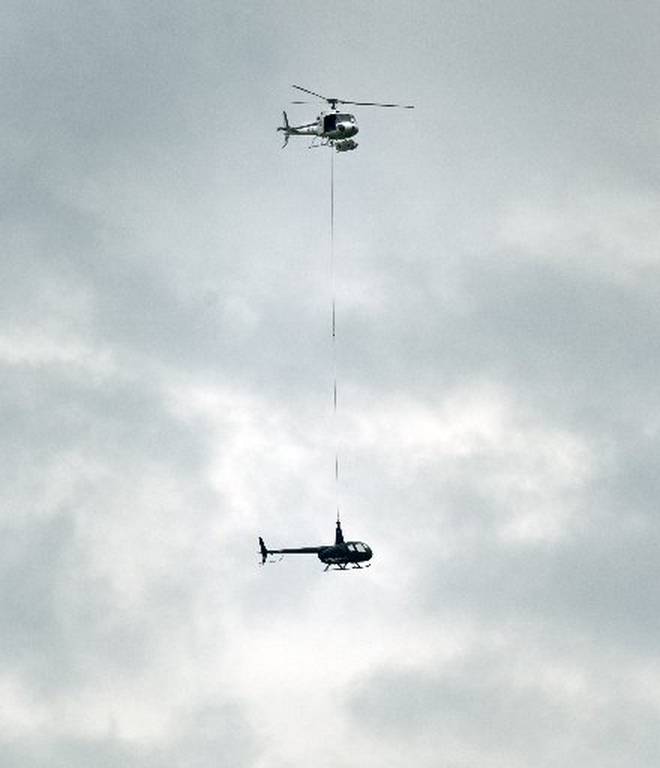 The company then flew back to the mountain to pick up the damaged helicopter and take it back to its hanger.
"It received minor damage as a result of the heavy landing but it should be up and running again soon."
A Rescue Co-ordination centre spokesman said they received news of the incident around 2.20pm from the New Zealand Fire Service.
"We were being alerted to the incident by the fire service when the beacon went off. Within minutes the helicopter company contacted us to say it was not a major incident.
"It went from being a potentially very serious incident to us calling off respondents very quickly."
In a statement, police said the Civil Aviation Authority had been informed and was investigating the incident.
Volcanic Air, a Rotorua-based company, operates scenic flights from the Rotorua Lakefront and Rotorua Airport to destinations including Mt Tarawera and White Island.