19 Aug, 2017 1:30pm
4 minutes to read
19 Aug, 2017 11:40am
2 minutes to read
Great spot for coffee and bakery has its limitations.
17 Aug, 2017 11:17am
4 minutes to read
Huami brings fresh, upscale Chinese food to SkyCity's dining precinct.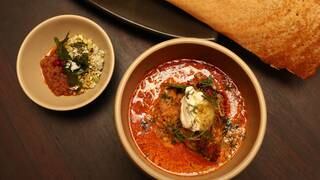 13 Aug, 2017 5:35pm
4 minutes to read
Indian/Burmese street food surpasses the bare necessities.
12 Aug, 2017 8:30am
3 minutes to read
Mediterranean-style eatery ticks the boxes.
Latest from Canvas