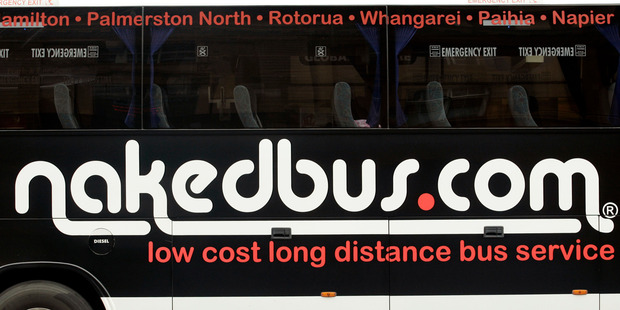 A bus passenger has accused the Nakedbus company of abandoning her when weather conditions terminated her bus route to the Bay of Islands. However, the bus company says it cannot control the weather and passengers were offered alternative options.
Carol Anderson, 58, left Auckland about 5pm on Monday for Paihia on one of the company's services. State Highway 1 had been closed earlier in the weekend due to a large slip. But news the alternative route, Mangakahia Rd, had also been closed meant the service was terminated at Whangarei.
The Haruru Falls resident, who paid $27 for her ticket, was one of six passengers intending to stay on the service until Paihia.
"We finally got into Whangarei at 8pm ... and [the driver] said, 'That's it, the bus is going no further - there's been slips at Mangakahia'. He then said, 'The company have said they will find accommodation for the night at your own cost'," Mrs Anderson said.
"The other option was to wait another two-and-a-half hours and go back to Auckland."
Mrs Anderson said she became distressed as she had no money for accommodation and no cellphone to contact her 73-year-old husband. She was reluctant to return to Auckland.
She was also concerned for the wellbeing of a 12-year-old boy, travelling as an unaccompanied minor.
A passenger offered her a bed for the night. The traveller's family also took her 90km to Paihia the next morning. She wanted Nakedbus to reimburse them.
Nakedbus chief executive Hamish Nuttall said all passengers were offered alternative arrangements in accordance with company policy.
One of the passengers became "very annoyed and wouldn't accept it" when the driver made it clear the road to Paihia was impassable, he said.
Arrangements were also made for the unaccompanied minor after his parents were contacted. The bus driver stayed with him until he was picked up.