Indian microlender Bandhan has one beaten off competition from bigger banks to win the first new backing license issued in India in ten years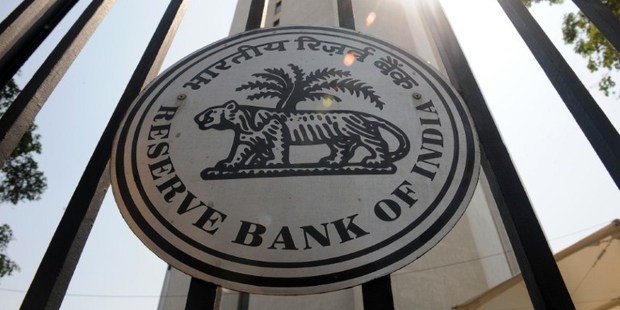 IDFC and Bandhan Financial Services have won the first licenses awarded in a decade to set up banks in Asia's third-largest economy.

IDFC and Bandhan, a closely held microfinance company, were given 18 months to fulfill certain requirements, after which they will be allowed to open their branches, the Reserve Bank of India said in a statement issued last week. An application by the Department of Posts will be decided separately in consultation with the government as recommended by a panel, the RBI, which is also the nation's banking regulator, said.

Companies controlled by billionaires Kumar Mangalam Birla and Anil Ambani were among 22 other applicants that failed to get permits. The new banks will help tap rural savings and bolster lending in an economy recovering from the slowest pace of growth in a decade. Just 35 percent of India's adult population have accounts with financial institutions, compared with the global average of 50 percent, World Bank data show.

"Profitability at IDFC and Bandhan will be under pressure as they start investing to set up the banking infrastructure," Nitin Kumar, a Mumbai-based banking analyst at Quant Broking, said by phone. "If they get the model right returns will start improving after four years."

India has 26 state-run banks that accounted for 76 percent of loans outstanding as of March 2013, RBI data show. The country's 20 private lenders, led by ICICI Bank, held more than 19 percent of bank credit, while 43 foreign banks accounted for the rest, the data show.

The new permit holders will have to set up wholly owned financial holding companies to start their banks, which will be required to meet higher capital standards and reserve ratios, according to February 2013 guidelines from the RBI.

The holding company will own 40 percent of the lender, a stake that will have to be cut to 15 percent in 12 years, according to the guidelines.
The banks will have to sell shares to the public within three years of starting operations.

"Building a bank is not for the faint hearted," Rajiv Lall, IDFC's chairman, said in an interview with Bloomberg TV India. "We have to still go through various procedures to set up the business."

The banks won't be allowed to lend to firms owned by their founders under the new rules, which also don't permit the lenders to invest in any financial firms owned by their parent.

The companies will be required to set up one out of every four branches in towns with fewer than 10,000 people, the RBI said in February 2013 when calling for applications.

The Department of Posts and Bandhan already have outlets in rural areas that will help them win licenses, Quant Broking's Kumar said. About 90 percent of the Department's 155,000 post offices were located in rural areas as of March 2009, its website shows. The state-run company offers products from savings and insurance to mutual funds.

Bandhan, based in the eastern city of Kolkata, had a loan book of 57 billion rupees as of February, the company said on its website. The lender to the poor, backed by state-run Small Industries Development Bank of India and International Finance, operated 2,016 branches as of February, it said.

The 13 year-old microlender has more than 5.2 million borrowers and staff of 12,961, according to data available on the website. The company gives loans as small as 1,000 rupees to people at interest rates starting from 12 percent, it showed.

A banking permit "validates the microfinance business model" in India, C.S. Ghosh, Bandhan's chairman and managing director, told Bloomberg TV India Wednesday. The microlender will continue to focus on rural areas, he said.

The new entrants will be opening branches in a country where bad loans are at the highest level in at least six years. Sour debt at Indian lenders climbed to 4.2 percent of total credit as of September 30, compared with 2.4 percent in March 2011, a December 30 report from the RBI showed. The ratio may increase to 4.6 percent by September, the central bank said.
- Bloomberg