Two Taupō businesswomen have been blown away by the level of interest shown in a giveaway competition The Ultimate Lockdown Release Package.
Run through social media, local people are encouraged to tag and share to enter, with the prizes being free goods/services/vouchers, donated by Taupō local business.
Since the competition started more than two weeks ago, 30 Taupō businesses have donated prizes and more than 2500 people have entered the competition.
Skin Sanctuary Day Spa and Beauty Therapy owner Krystie Marriott and Aura Hair Spa owner Sarah Hillier launched the competition on Monday, after three weeks of planning.
"We wanted to do a CoLab, the main priority is to showcase Taupō business by giving something," said Ms Marriott.
READ MORE:
• Taupō still open for business after wastewater spill
• Small Business: The Taupo company doing other firms' paperwork - Admin Angels
• Taupō business accommodating the challenge
• Taupō braces for coronavirus disruption
From business meetings with supplier Dermalogica it became clear to Krystie that now was a time to encourage people to come together rather than to make money. The pair came up with a generous gift pack from their respective businesses, and then thought they should open it up to other Taupō business.
The pair used social media to tag other business owners into the giveaway idea and say the response was bigger than Ben-Hur.
"It's about bringing everyone in the Taupō business community together. We wanted to highlight Taupō business as a whole so it's not just about one business," said Ms Hillier.
She says under normal business operating, Taupō businesses are quite competitive with each other.
"But now we all have a common goal of seeing Taupō business surviving after the fact."
The number of businesses wanting to get involved has been so high that the pair are now offering daily spot prizes. At a time when businesses are losing money, Krystie says there are so many businesses out there who willing to be generous.
"Everyone needs a bit of loving at the moment, everyone is a bit flat," says Ms Hillier.
Other than being friends, the two business women have both just had babies. Krystie had baby MacKenzie six weeks ago, and baby Isla was born to Sarah three weeks ago.
Krystie's family sold their house two days before lockdown, the sale going unconditional five days into lockdown, with a rental property to move into in a few months. Both women say the enforced stay at home has been brilliant for family bonding.
"We must be insane, we have so much going on," said Ms Marriott of her personal life, with online beauty product sales resuming next week at alert level 3.
She says the NZ Association of Registered Beauty Professionals is releasing guidelines and when they are allowed to open there will be an in-out system to keep people apart.
She says they are rebooking clients so that they achieve a one-on-one environment.
The first business owner to respond to the shoutout to donate a prize was SMK Southern Meat Kitchen co-owner Louisa Redward-Keehan.
She says the lockdown release package is a cool thing for the community and a great way for her business to give back.
Normally found in the SMK food truck at Rotorua events, or behind the scenes in the Taupō store, Louisa says it's been a hard time for businesses.

"We haven't laid any staff off. The wage subsidy has been a life-saver."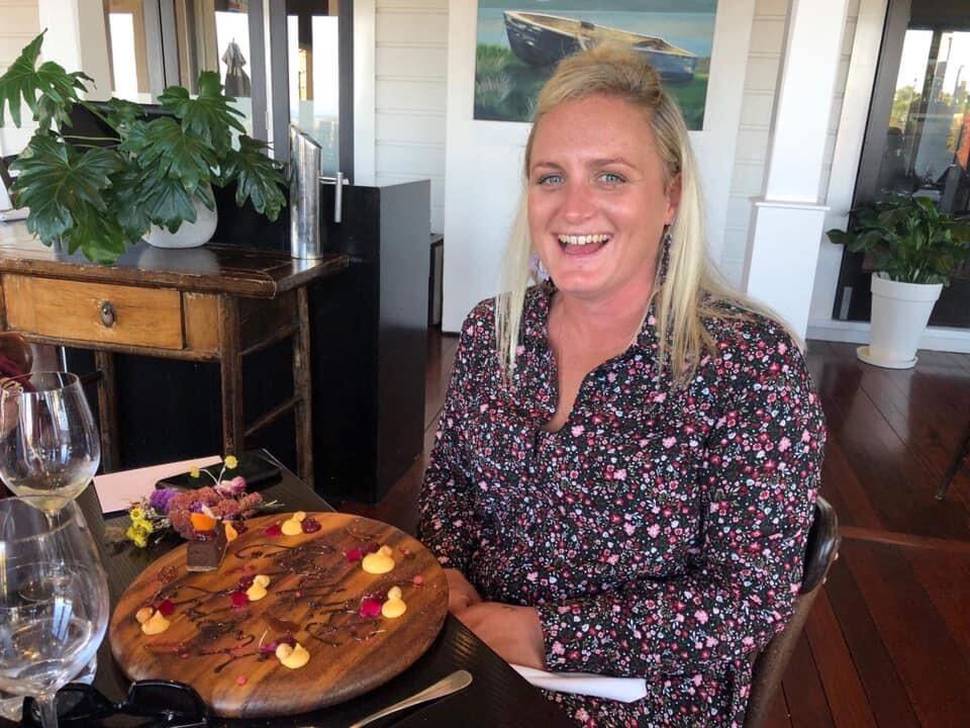 She says when SMK reopens, it will be at reduced hours, with a take-out service being available from Tuesday next week for kerbside and home deliveries.
"We really hope that we get people ordering through the app. And we hope level 3 is only for two weeks.
With 6-year-old twins to contend with during the lockdown, Ms Redward-Keehan said she had given-up on home-schooling for the day.
"We smashed an iPad yesterday, now we only have one. It's just too hard. We have come to the lake for the day."
To enter the Ultimate Lockdown Release Package competition head to Facebook @SkinSanctuary or @AuraHairSpa