Homemade signs and a great set of vocal pipes stood Mapihi Raharuhi and Ngareta Delamere out from the rest of the crowd at the Bayleys National Sevens yesterday.
Both women are aunties to Tania Rose Raharuhi who was wearing the No 8 jersey for the Bay of Plenty Women's sevens side.
Neither had been to the Bayleys National Sevens in Rotorua before despite living locally, but said having a close whanau member in one of the teams was always going to change that.
"I've watched the tournament on television but there's nothing like being at the game for the excitement," Raharuhi said. "We're here supporting the Bay teams but the women's team in particular."
She described the level of play as phenomenal.
"Some of these ladies are so skilled, and there's some I wouldn't ever want to be tackled by."
Raharuhi said it was the first time her niece was representing the Bay of Plenty at National Sevens level although she had played in the Bay women's team last season.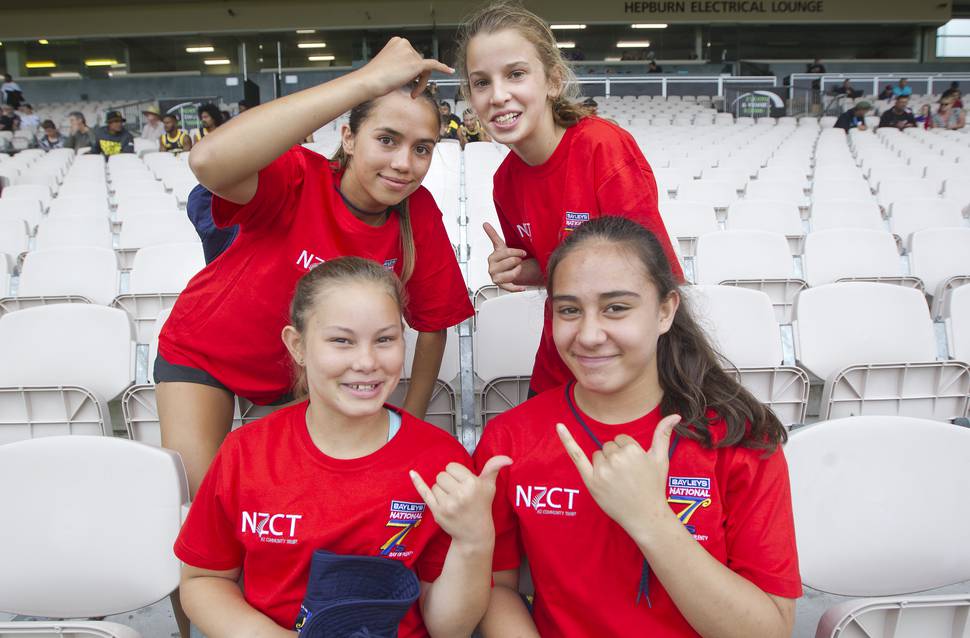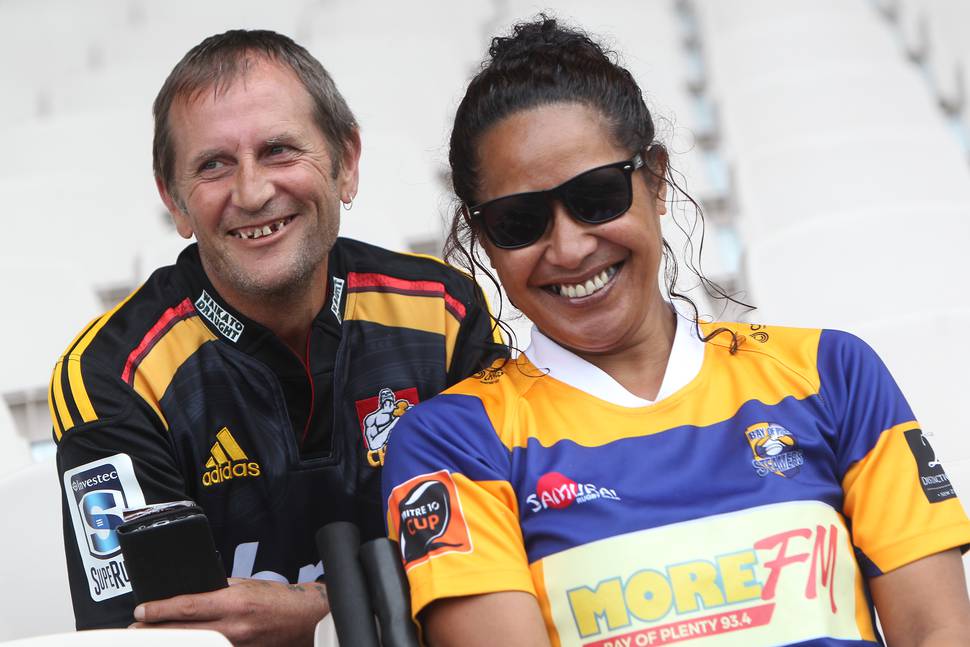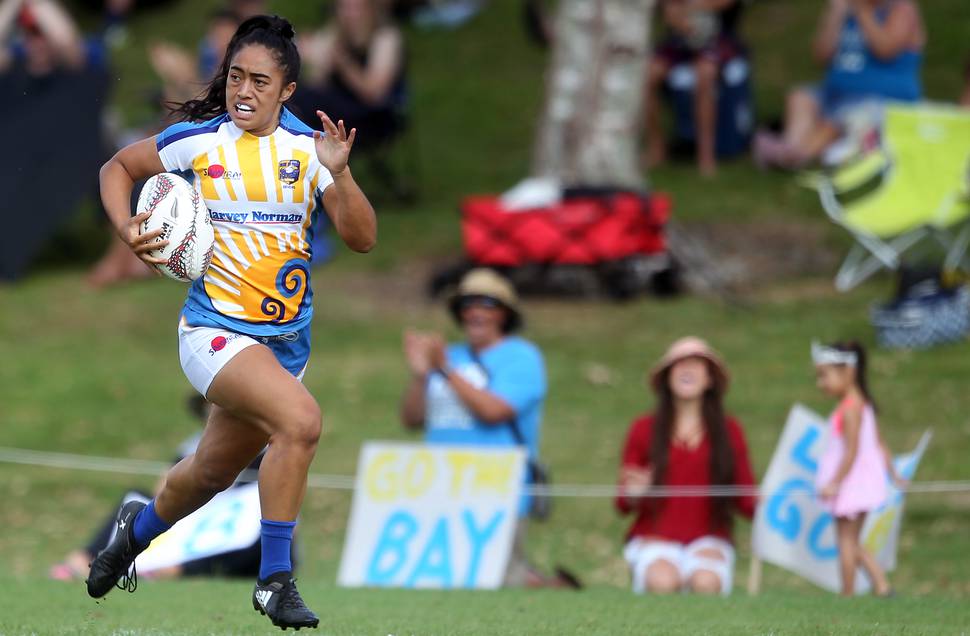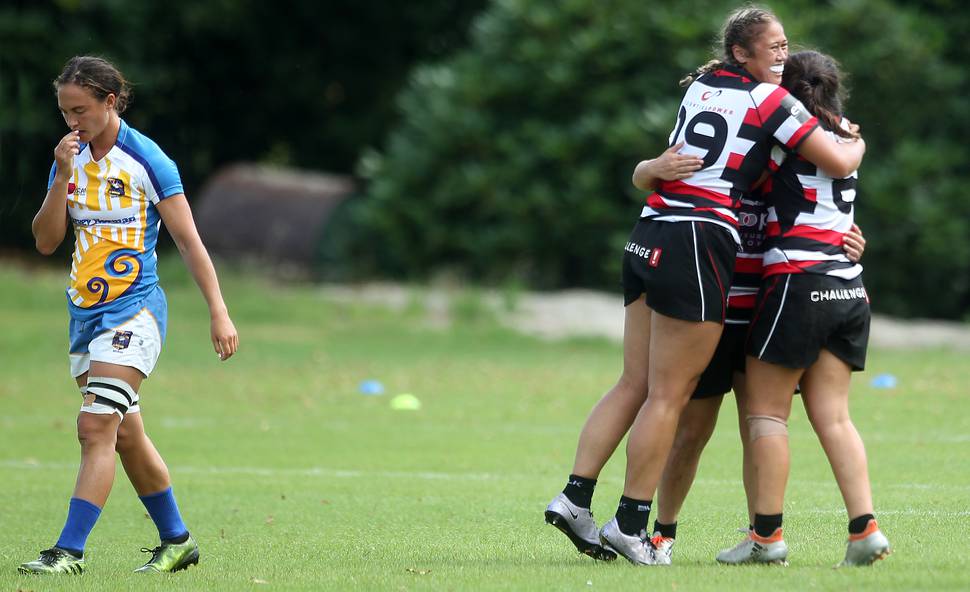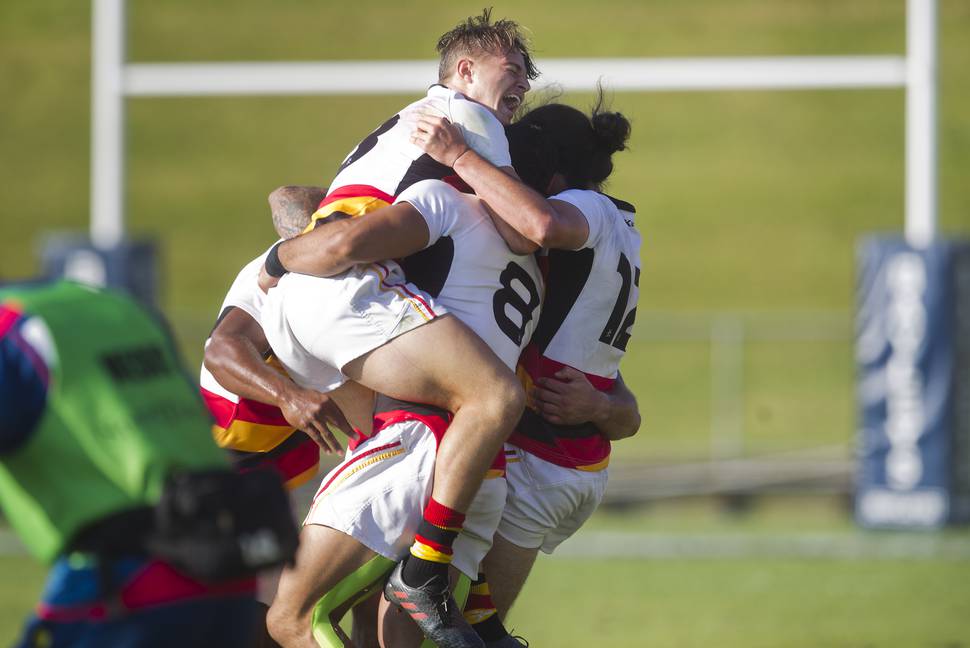 "She's our youngest sister's daughter but I've been supporting her with her sporting goals for many years, including organising a number of fundraisers to help with the financial side of things."
Both sisters agree their niece works hard to achieve what she sets out to do but add that she also has genetics on her side.
"DNA plays a big part," Raharuhi said. "We're cousins to Jenny-May Clarkson [Coffin] and [former All Black] Phil Coffin, and her father's Wharerau side have produced some great league players for Pikiao."
She said it was great to see everything come together at the sevens.
"We're very proud aunties to our niece but we are also here to support her teammates, we know a few of them, and also every other whanau here in the same position."
Raharuhi said Tania Rose had a dream to play at the top level of the sport and was aware there were national selectors at the weekend event.
Earlier yesterday morning Bay of Plenty had played Counties and suffered a narrow 22-21 loss.
"Considering Counties are the favourites I think the girls did really well to get that score – especially considering there are a lot of first-timers in the side."
Raharuhi had also taken some of her mokopuna to watch the games.
"I want them to see that possibilities are endless if you are prepared to work hard.
"On the whole I think women's rugby still has a long way to go compared to where the men's game was, but it is definitely getting there.
"Some of these women we are watching play today are just fabulous."
No one more so than Tania Rose, according to Raharuhi.
"I think we've embarrassed her a few times while we've been cheering though, she's told us to shush more than once.
"At the end of the day it's all about whanau and that's why we're here."
Bayleys National Sevens sponsorship and events manager Allison Stewart described the weekend as fabulous.
"After electrical storms on Friday night, Saturday's weather was great and yesterday's was a step up from that," Stewart said.
She estimated about 4000 people had attended the sevens, although said that wouldn't be confirmed until the middle of next week.
One of the presentations made yesterday was from the New Zealand Rugby Union to Rotorua mayor Steve Chadwick as a thank you to the city for hosting the tournament for the past five years.
"I think this year's tournament has been a great send-off for the event and while it's Rotorua's last year, at least it remains in the Bay of Plenty," Stewart said.