It may have been Clydesdale rather than reindeer pulling Santa's sleigh, but it didn't matter for the thousands who turned out to watch the Rotorua Christmas Parade.
Early estimates suggest close to 12,000 people lined Rotorua's streets yesterday afternoon to watch the parade of more than 40 floats wind its way around the route. Last year about 8000 turned up.
Organiser Alia Ryan said there were about 5000 who stayed on in the Village Green to watch the movie and take part in the festival part of the day, compared to about 2000 last year.
"We've had really good feedback. From our head count it was well up on last year.
"There was just a really cool buzz."
Miss Ryan said she believed the current format, which began last year, was a winning one with a later start time which meant people weren't standing out in the peak of the midday heat.
"People are now getting used to that new later time of day."
Miss Ryan said it was great to see the effort going in to the floats, which inspired the interest of family and friends.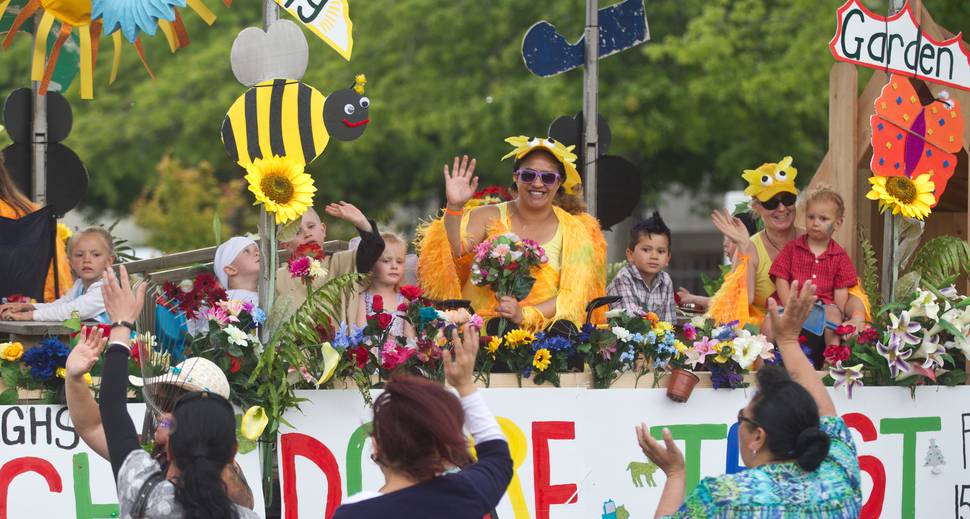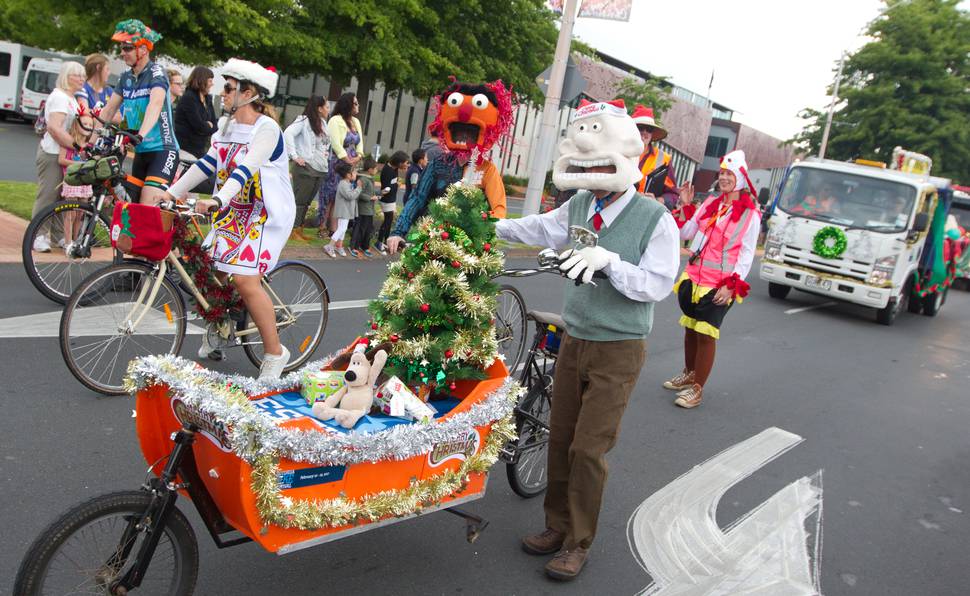 "You could see everyone getting in the mood and in the Christmas spirit."
She said the goal for next year was to build the market and festival aspect at the Village Green at the end of the parade.
Sulphur City Steam Rollers took out the overall prize for best float, after coming second last year.
Chairwoman Layla Robinson said they rebuilt the float over sausages and ciders at the yearly break-up Christmas Party a week ago.
"We thought it would be a good idea to get everyone together."
She said given most of the children were "pretty heavily involved in derby" and got dragged along, it was a nice reward for the youngsters.
"The majority of our members are so creative it's just ridiculous, and everyone has strengths they can add to it."
She said their competitive streak meant they wanted to do better than last year.
"It was part of it but it wasn't the whole thing. For us it was about the reward for the kids, they are a part of us too, and it's really good as an awareness thing to show Rotorua we exist and we do more than just skate."
She said they would definitely be back next year - and were already considering improvements.

Award-winning floats:
- Best Community Float: Sulphur City Roller Derby
- Best Educational Float: Kidz World
- Best Corporate Float: Porse In-home Childcare
- The Hits Overall Winning Float: Sulphur City Roller Derby