It's hoped a vintage-themed fashion show where the main accessory is a bicycle will encourage Rotorua people to get on their bikes.
The Frocks on Bikes Froctober Fashion Show is being held Friday in the Galleria at the Rotorua Lakes Council from 5.30pm.
Organiser and sustainable transport officer Natasja du Plessis said the idea for the show came from the Frocks on Bikes organisers in Wellington.
She said they had always wanted to hold a Frocks on Bikes fashion show in Rotorua and finally decided this year would be the year.
"We decided to spread our wings a bit."
Mrs du Plessis said the main aim of the show was to create a "fun and memorable experience" which encouraged people to get on their bikes.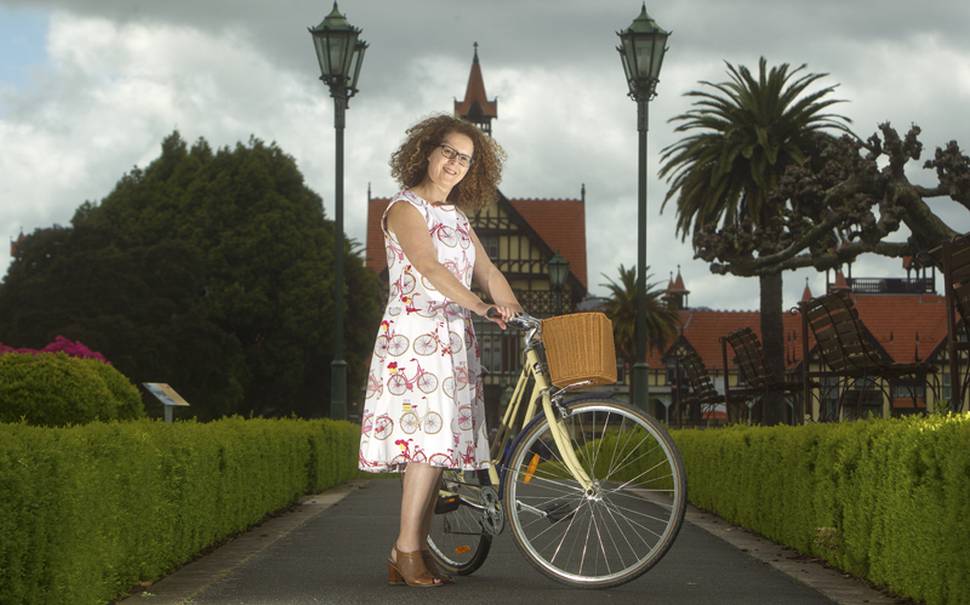 The models who would be gracing the catwalk were everyday people, and their main accessory would be a bicycle which they would walk beside them, she said.
Mrs du Plessis said the models varied in age, with the oldest being 85.
"We are targeting just your everyday people that go 'oh I haven't ridden my bike in a long time or I don't feel safe'."
She said the show would be vintage themed and they had given the models free license to wear what they wanted from the 1930s to 1960s era.
One model would be wearing a dress which her mother-in-law wore in the 1950s to a nurses' ball, she said.
Mrs du Plessis said the Galleria would be decorated in vintage style, including a photo booth with frames set up and a refreshment stand.
There will also be a dance group, spot prizes, finger food, and drinks throughout the night, along with a display of different bikes.
"It's just a really different, fun thing for people to bring their friends along to and have a good time out, and we are hoping it will encourage people to join our frocks on bikes ride."
The Details:
What: Frocks on Bikes Froctober Fashion Show
When: Friday 5.30pm
Where: Rotorua Lakes Council Galleria
Tickets: $10 from Rotorua Lakes Council customer service centre