Sport from around NZ
24 May, 2018 4:30pm
3 minutes to read
It's believed there will only be one player who featured against Peru last November
24 May, 2018 4:02pm
Quick Read
Hockey New Zealand, in conjunction with TAB, is pleased to confirm live coverage of the Pioneer Energy Womens Tri Nations this weekend. The Vantage Black Sticks Women are hosting trans-Tasman rivals Australia and Japan in Cromwell, with the series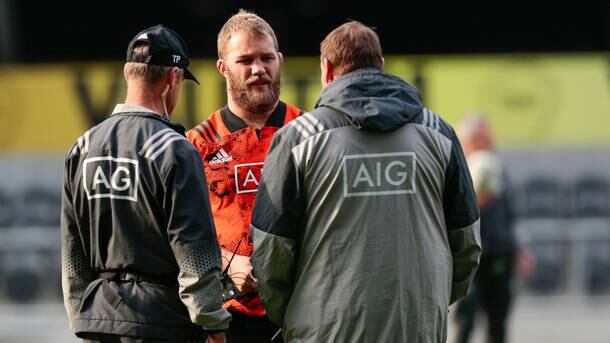 24 May, 2018 3:47pm
3 minutes to read
All Black prop's apology rejected by Blues hooker, lawyer claims.
24 May, 2018 3:20pm
2 minutes to read
New Zealand Golf is excited to announce the 2018/19 National Academy squad, which includes six new names who join a list of 10 players looking to take their careers to the next level. These players have been selected using the refreshed criteria of
24 May, 2018 3:18pm
2 minutes to read
Highlanders still waiting to find out when Tevita Nabura will face judiciary over red card
24 May, 2018 3:10pm
4 minutes to read
NRL greats have revealed why they are grinning at Wayne Bennett's ruthless downfall.
24 May, 2018 12:55pm
2 minutes to read
"It's time to put it to rest and get on with things that matter."