The Child Cancer Foundation's annual appeal is under way - with collectors out today and tomorrow raising much-needed funds. Rebecca Malcolm meets one local family who are grateful for the support.
A lot can happen in a year.
Looking at Levi Gunn now, it's hard to imagine just what the 3-year-old has endured over the past 12 months.
He's like any other preschooler - endless energy, loves his bike and is Lightning McQueen obsessed. But unlike most his age, he handles injections like a pro, has undergone numerous surgeries and has plenty of Beads of Courage.
Levi was diagnosed with yolk sac tumours, a rare form of cancer, last February. The main tumour was on his liver, but there were "quite a few" through his body.
The family are one of about 55 the Lakes branch of the Child Cancer Foundation are supporting at the moment in various stages of treatment and recovery. They are speaking out ahead of the appeal today and tomorrow.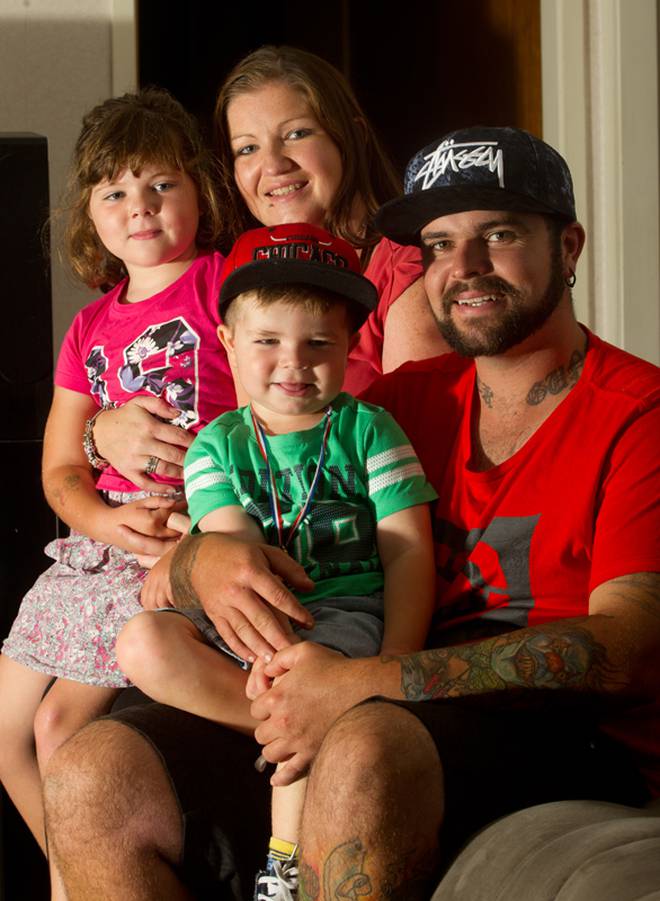 His mum Rochelle Ryan was just out of hospital after major surgery when Levi fell sick. At first doctors labelled it a virus but dad Brent Gunn said the family had an inkling it was something more serious.
When Levi continued to deteriorate his parents took him to the Rotorua Hospital, where doctors thought he had fluid on his lungs and sent the family to Waikato Hospital.
What they then thought was a scary diagnosis got worse. An ultrasound showed a "big lump on his liver" and, as Miss Ryan puts it, "that's when it all unfolded".
The dreaded C word didn't come out until they'd reached Starship Hospital, and two days later he was diagnosed with cancer.
"As soon as they mentioned the C word I broke down."
According to Miss Ryan, treatment was swift after diagnosis. A port was put in to Levi's body and he was started on chemotherapy.
Mr Gunn headed home to pack bags, older sister Savannah went to stay with grandparents and the Child Cancer Foundation stepped in as the family grappled with the news.
Miss Ryan said CCF's support was vital.
"I don't know how I would have got through it without them."
Miss Ryan said family support worker Barbara Richardson had been amazing "helping us all the way ... she's even still visiting us".
The support was huge, with Mrs Richardson providing a sounding board for the whole family, including Savannah. The organisation has also helped out financially with food hampers and firewood and family fun days.
"She was amazing, she made sure we knew she was just a phone call away. And Savannah has not been forgotten though this whole thing."
After Levi's initial stay in hospital, they would go up every third week for three days of chemotherapy. This lasted six months.
"He took it pretty well ... of course he felt a bit yucky."
Miss Ryan said his nausea was kept under control with medication - and while he continued to eat, sometimes it was one food for days or weeks on end.
"For a while it was crumpets. It was the first time he would eat yoghurts, he hated them at home and then was eating six tubs a day."
Miss Ryan said Levi had his favourite doctors and nurses, and would call them all by name.
"It seemed like he was a bit of a superstar ... he knew the procedures and just got on with it."
The treatment phase has now finished and Miss Ryan said all the tests had come back normal, and everything was "looking really good".
"It's like he is a different kid ... he was always rather quiet and now he is full of beans and so energetic.
"He's a terror, he's just everywhere all the time. The first time we took him to Flip Out brought tears to my eyes. I was just so, so happy."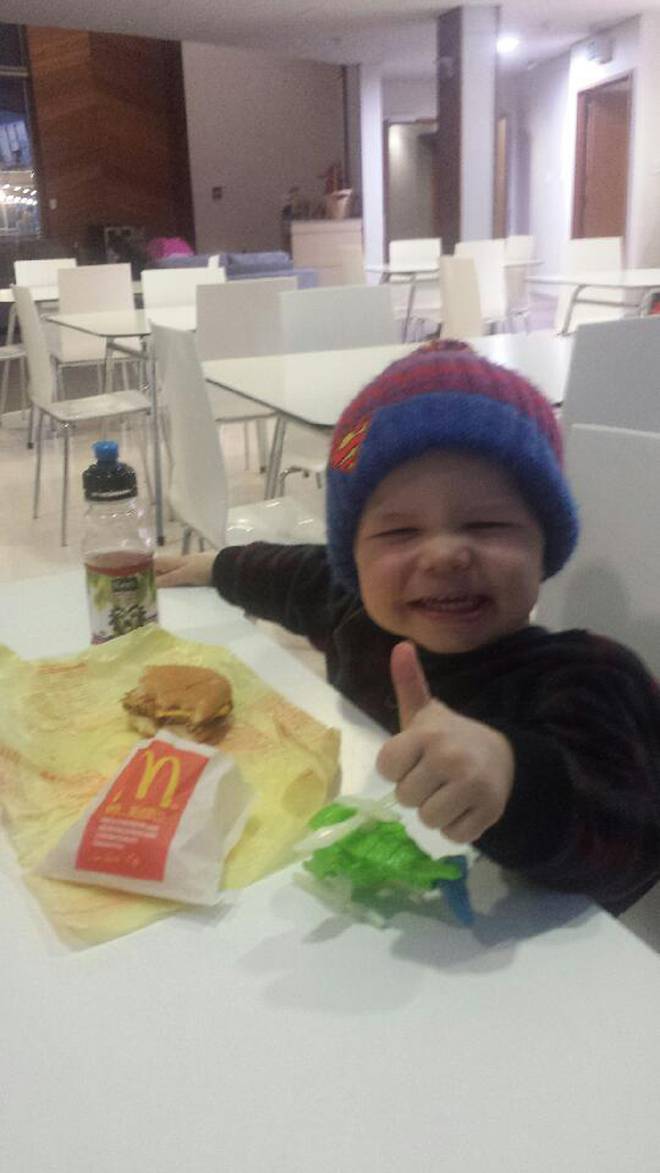 Miss Ryan said before Levi was diagnosed they took him to the beach and he didn't want to go in the water - when they took him this summer they couldn't keep him out.
"It was so cool to see him having fun with us."
She said her advice to parents facing a cancer diagnosis in a child was to take each day as it came.
"Don't worry too much about the future. Make sure you are doing everything you can for your family and your child.
"You don't realise how strong you are until you come across a situation like this."
How to donate:
- Go to www.childcancer.org.nz
- Collectors will be on the streets and outside Pak 'n Save and Mitre 10