A Napier father fighting for his life in Fiji may be able to be flown home after more than $27,000 was raised for him in three days.
But Jarred Thompson's ordeal is far from over as his friends prepare him for a potentially "risky" commercial flight on Tuesday.
Thompson was enjoying a holiday in Fiji, celebrating the fact he was in remission from testicular cancer after 12 months of treatment.
Read more: $30k raised to bring Napier father fighting for his life back home
Thompson's trip with close friend Thomas Brook had been postponed for a year after the 27-year-old's cancer diagnosis.
Part of the planned one-month holiday was attending the Three Angels Missionary College, in hopes he would learn how to improve his health through nutrition.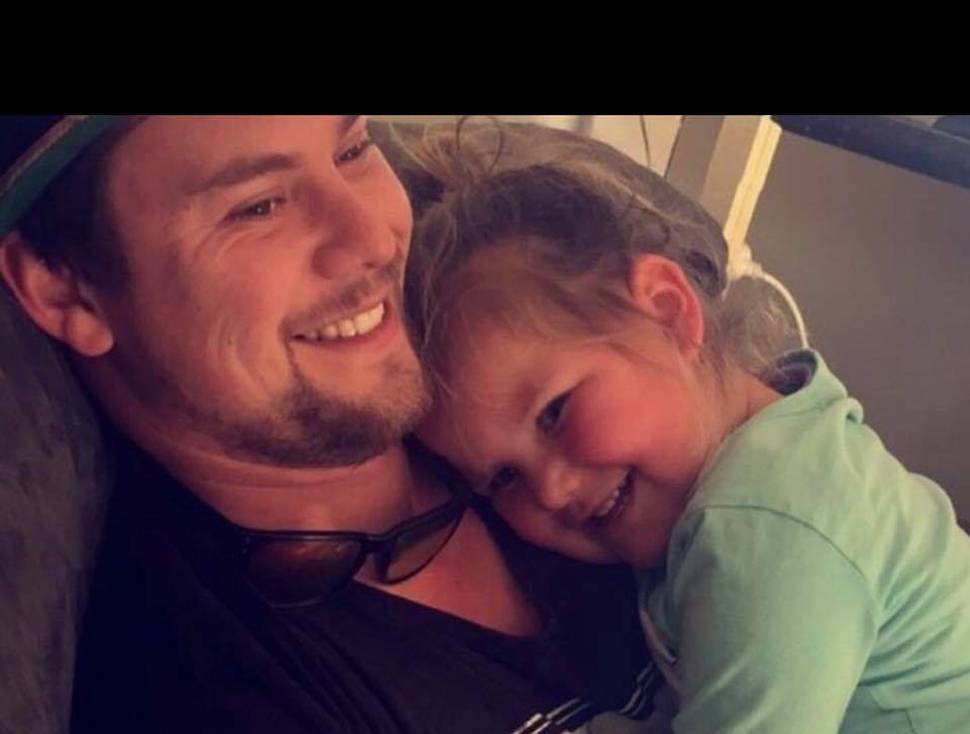 But on Thursday, Thompson was admitted to Lautoka Hospital after what started as a headache quickly turned into a "potentially life-threatening condition".
After several days of watching Thompson slowly deteriorate, Brook made the decision to bring him back to New Zealand - booking flights and driving to a hotel opposite the airport on Wednesday night.
But the next day, Thompson was unresponsive.
"He couldn't walk, he couldn't open his eyes and he was ill ... I knew I couldn't get him on a plane, so I rushed him to the hospital straight away, which was exactly what I was trying to avoid but I was left with no choice," Brook said through tears, earlier yesterday.
Brook said the treatment in Fiji was inadequate for what Thompson needed.
" They say palliative care is what they recommend, but they also recommend getting him home as we might have something more.
"Jarred is suffering from pressure on his brain ... He can hear me, but cannot respond," Brook said.
"It must be torture. He constantly kicks and taps to let us know he's still here."
Thompson has travel insurance, but it did not provide cover for medical evacuation, Brook said.
Earlier yesterday, Brook feared that if they waited any longer than Tuesday, they would be "looking at a different form of transport all together".
The first window to take him off the island was on Saturday, but with insufficient funds raised, his evacuation home was unable to go ahead.
Now, Brook said the medical evacuation team will arrive on Monday before flying out of Fiji on Tuesday. The plan is to take Thompson straight from Auckland Airport to Auckland Hospital.
"I am unable to express joy at this stage because we are still at the hospital but we are so blessed to hear that we have been able to obtain the amount in such a short time," Brook said.
He said, he always had hope, even booking the then-unaffordable flights on Saturday evening.
"I had a lot of faith".
He now just has to sign the papers.
However, now, he is holding on to hope that they will be able to raise $62,000 for a private jet that could get him home on Monday and would be far less risky.
He said before they raised the $27,000 the private jet seemed "unachievable".
"That's something that we would like to explore again.
"Because there is so much pressure in his brain, when we go on a commercial aircraft it is not pressurised and we run a higher risk of that pressure swelling and cutting off the oxygen to his brain."
He said the private jet is able to be "pressurised to sea level".
A sausage sizzle fundraiser, organised by Thompson's friend's Sarah Findlay and Billy Eckhold at Anderson Park was held yesterday .
Brook said he had known Thompson for nine years and over the past year has been his caregiver.
"He's by far the strongest man I know. Very caring - a good man with a good heart."
On November 7, Thompson decided to be baptised - the same day as his six-year-old daughter, Maddison's birthday.
Brook said Thompson had not been religious prior to that.
"I have faith and I find a lot of relief knowing that Jarred is a child of God now," Brook said.
To donate to Jarred Thompson's cause, visit: https://givealittle.co.nz/cause/get-Jarred-home