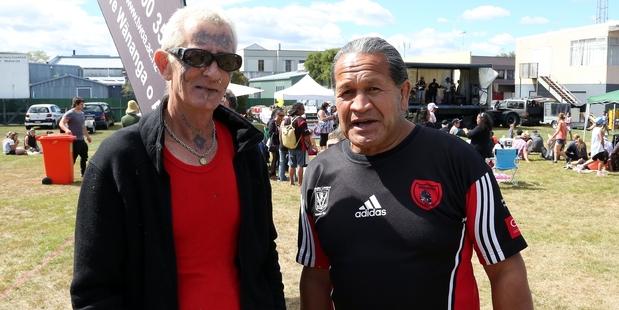 It was time to talk - really talk - out loud about suicide.
The Marton community came together at the Safe n Sound concert in Marton Park on Saturday to talk about the spate of suicides and attempted suicides in the town in recent months.
This the town's second such public event in 18 years. A similar event in 1996 followed the suicides of four young people under the Bulls Bridge.
Nga tai O Te Awa suicide prevention officer Vince Potaka said throughout the central region there was a rising problem with suicide, particularly with middle-age men.
In Marton three men aged 19, 52 and 24 had committed suicide in the town in the past three months and a fourth man aged in his mid-30s, committed suicide in April, he said.
"But there have been eight attempted suicides here in Marton - all men."
He believes depression is a big problem for men because they think it's weak to talk about being depressed and struggle on without telling anyone, getting deeper into a black place.
"We, as a community, need to come together to get it out in the open and talk about preventing suicide, because if we're talking then those people suffering in the dark can know they're not crazy, that they can be helped. It really upsets me when a guy tells me he can't say anything because everyone will think he's mad."
Organiser of the previous concert in 1996, Gypsy Wright said he was worried about the amount of P (methamphet-amine) being smoked by all ages, and people from all walks of life in the town.
"Two of these deaths were linked to P ... . it's really dangerous stuff."
Marton youth agencies are moving now to help their young, in particular, who can make wrong decisions very quickly in an emotional cauldron, Rangitikei Youth Toni Giddens said.
And Marton Junction School principal Vanessa Te Ua said she worries constantly about her own children and her students because of the danger of drugs and suicidal behaviour.
"Community days like this are important with whanau all here and everyone knowing why we're here, talking openly."