'I felt every bloody bump' says farmer of his agonising quadbike journey after 4m fall.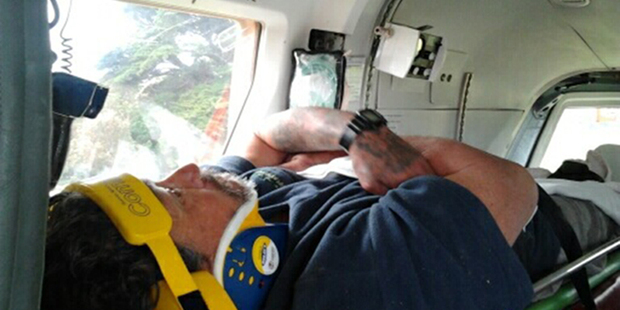 A "hardcore" farmer waited two hours for help after breaking his neck in a 4m fall - then mounted his quadbike and rode home.
Bill Paikea fell while stacking hay on a remote Northland farm and was unable to call for assistance because there was no cellphone coverage.
In excruciating pain, he clambered onto the bike and drove 3km over rough farm tracks.
"I could feel every bloody bump on the road," he said last night as he recovered in Whangarei Hospital's spinal unit.
The fall happened on Monday morning as Mr Paikea was stacking hay on the 400ha property he leases at Maungaturoto.
He pulled on the twine around a bale and it snapped, sending him toppling backwards. He landed on his neck and knew immediately he'd done serious damage.
Lying in agony, the 60-year-old farm manager tried to move, and was glad he could feel his feet.
Because of the pain he decided to stay put. A farm dog stayed by his side, licking his face and keeping his spirits up.
But after two hours, Mr Paikea knew he had to make a move.
"I just put it upon myself to get on the quad and go. You can just imagine the pain with a broken neck."
Back at the farmhouse, he told his wife Ngahuia and son Wiremu he needed only a lie-down.
They ignored him and and phoned emergency services.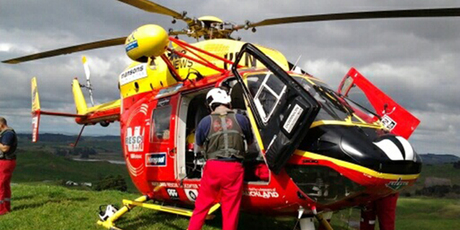 Auckland Rescue Helicopter Trust intensive care flight paramedic Russell Clarke was amazed to find Mr Paikea in such high spirits.
Mr Clarke praised the farmer's "tough" action in riding out with a broken neck on a quadbike.
"He's pretty hardcore farmer - a stoic old boy."
Mr Paikea was flown to Whangarei Hospital, and faces a three-month recovery.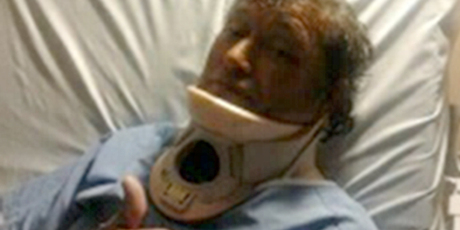 Wiremu, 23, is looking after the beef farm in his dad's absence.
"We're in the middle of calving, so it's pretty full-on," he said.
"And I don't want to p*** him off because he just yells at me and he hurts his neck. He thinks everything is okay, but really, it's not. He's lucky he isn't paralysed, the stubborn bugger."
Mrs Paikea is worried how her husband will cope with the lay-off: "He wants to go home tonight," she said yesterday.
- APNZ