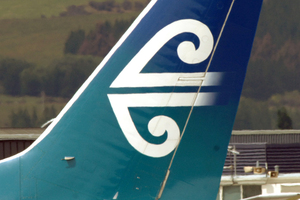 A flight attendant who was sacked by Air New Zealand for disruptive and uncooperative behaviour on a flight has been ordered to pay more than $10,000 in costs to the airline.
Jennifer Kilpatrick was fired last July for serious misconduct on a flight last March including shouting at staff within earshot of passengers, failing to follow instructions and policies, not cooking enough food and speaking to a passenger unprofessionally.
The captain of the flight between Auckland and Rarotonga found her behaviour so worrying that he considered standing her down because she was compromising safety.
Ms Kilpatrick raised personal grievance claims after her dismissal, but the Employment Relations Authority found the airline was justified in dismissing her.
It also found one of her personal grievance claims was not raised in time.
The authority has now ordered Ms Kilpatrick to pay costs to Air New Zealand, including $8750 for the dismissal claim and $1750 for the grievance claim.
- APNZ