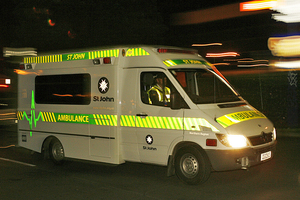 A Westport man is in Christchurch Hospital with a fractured eye socket after he was assaulted and thrown over a fence early on Sunday.
The 65-year-old man was assaulted about 1am as he reportedly walked home after a function at the Westport Rugby Clubrooms.
He was attacked by a group of two or more males who beat him and then threw him over a fence, according to third-hand information provided to police this morning, police spokeswoman Barbara Dunn said.
The victim managed to get himself home and was then taken to Buller Hospital.
He was then transferred to Grey Base Hospital and was now in Christchurch Hospital being treated for injuries including a fractured eye socket.
Police were keen for any information from the public, Ms Dunn said.
- The Westport News