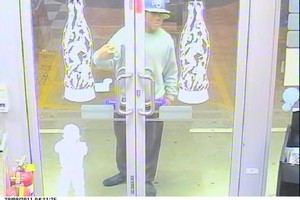 Police are hunting a robber who viciously attacked a 17-year-old walking home from McDonald's with his girlfriend.
The victim was walking along Hutchinson Ave in New Lynn at about 12.45am on Sunday 28 September when he was assaulted by a man.
He had been at McDonald's with his girlfriend and the couple were walking home when the man approached them. The woman was not injured.
Detective Derek Elima said the victim suffered cuts, abrasions and bruising to his face and
head but did not require medical treatment. He was reluctant to reveal what was stolen from the victim, in case the attacker disposed of the property, but released a photograph of a man who may be able to assist with the investigation.
If you know this man, or have information about the assault, please contact Detective Elima at the Henderson police station on 09 839 0683 or email dej599@police.govt.nz.