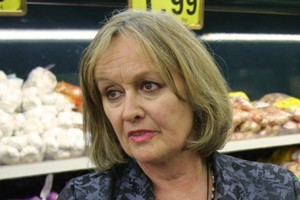 Companies with a vested interest in the sale of alcohol are winning the alcohol reform battle, Green MP Sue Kedgley says.
She was speaking at this year's Alcohol Action conference about the Alcohol Reform Bill currently being considered by a parliamentary committee.
The bill gives communities more power around liquor licences, reduces opening hours, proposes splitting the alcohol buying age to 18 for bars, and 20 for off-licences, and limits the alcohol content of ready-to-drink beverages (RTDs) .
Ms Kedgley said there was intense struggle between public and industry opinion.
"We are seeing a tug-of-war between the vested interest and the public interest -- the vested interests are winning at the moment hands down."
She said the bill did not go far enough and alcohol advertising and sponsorship should have a "tobacco style ban".
Labour MP Lianne Dalziel said she could not see the bill being passed before the election.
"Only a brave minister will take that on in an election year."
Supermarkets had been driving down the price of wine and beer, she said, and a minimum of $2 per standard drink for wine should be implemented.
If there was a winner on the day with the bill it was the New Zealand Grocery Council, she said.
Committee chairman Chester Borrows said the committee had heard about 90 hours of public submissions on the bill and received about 9000 written submissions.
With the fixing of one problem, another problem was created, he said.
Some satisfaction could be taken that this was the first time in about 80 years the problem of alcohol was being addressed, he said.
The Alcohol Reform Bill is due to go before the house for its second reading on August 30, although Mr Borrows said it might be earlier in mid-August.
- NZPA