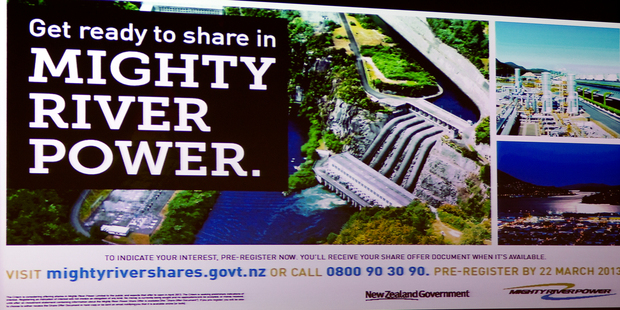 The Shareholders Association backs criticism by the Financial Markets Authority that investment documents for recent sharemarket listings have been so long and dense many retail investors may not have read them.
But the association's acting chairman, Grant Diggle, blames the law, not companies issuing the documents.
The FMA yesterday called on issuers of investment statements and prospectuses to "lift their game" after its report on the industry following its guidance note of June last year.
Simone Robbers, head of primary regulatory operations at the FMA, said although there were some positive signs, issuers had some way to go in providing better-quality information to retail investors.
"The disclosure documents for initial public offerings were so long and dense that we doubt many retail investors would have read them," Robbers said. "FMA is concerned that such long documents may in fact have deterred members of the public from investing in the offers."
Diggle said the prospectuses for the Government's power companies were the size of telephone directories and he doubted many retail investors would have read them. "All of those documents were so full of jargon, even if you went to the glossary, and some of those ran for pages."
But he stopped short of criticising the firms behind the prospectuses.
"We wouldn't criticise the promoters. They have been working in the framework set out for them.
"Promoters have been constrained by what the regulations have told them to do," Diggle said.
New requirements for disclosure documents are due to be introduced next year under the Financial Markets Conduct Act - a major re-write of securities law. The changes won't be fully in force until 2016.
Diggle said it could not come soon enough for retail investors who were not a priority under current law. "The focus has been industry focused, based around technical experts."
The change in legislation would provide retail investors with options, he said. "They can read the slimmed-down version and then can make a decision on whether they want to know more about it or not."
Ross Pennington, a securities lawyer at Chapman Tripp, said the timing of the FMA report was surprising and the criticism a little unfair, "given a large part of the reason disclosure documents are as they are is down to defects in the current regime".
He said: "The vast majority have been identified and will be fixed".
Under microscope
Prospectuses since June 2012
* Fonterra Shareholders' Fund
* SLI Systems
* Wynyard Group
* Z Energy
* Mighty River Power
* Meridian Energy
FMA findings
* Offer documents too long.
* Branding should not dominate.
* Risks are not ranked in order of significance.
* Financial information needs to be given clearly and effectively.