Cutting across traditional discipline and reporting lines can make a huge difference to big city projects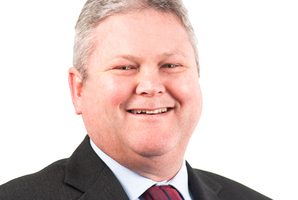 New Zealand's cities may feel unique, but when it comes to delivering infrastructure projects, they're not that different.
Often other cities overseas have faced similar issues and have already found ways around the problems. Engineering consultancy MWH Global says lessons from projects elsewhere can be applied here.
This particularly applies to large-scale infrastructure programmes involving multiple projects.
MWH identifies Auckland and Christchurch as the two main opportunities. Fast population growth and a council restructure mean Auckland has a number of sizeable projects either already in the pipeline or in the early planning stage.
If anything, the task facing Christchurch is greater as the city gears to rebuild key infrastructure after the devastating earthquakes.
Richard Neate, MWH's group manager water and waste water, says councils like Auckland often struggle to deal with large capital improvement projects when they straddle departmental portfolios.
He says it's not just that the people working in the departments are not in constant contact with those working elsewhere, but there are times when their responsibilities are at cross-purposes.
Neate's colleague, MWH strategy leader Ralph Fouche, says: "There's a problem with getting the different sectors to work together on integrated projects rather than the water guys doing their thing and the transport people doing something else and so on.
"They all have separate planning documents which don't necessarily talk to each other - although they are starting to get a lot better at this - Auckland Council does manage its CCOs [council controlled organisations]."
Complicating matters further, the various council departments each have to manage their own budgets.
MWH has found reorganising infrastructure projects to cut across traditional discipline and reporting boundaries can make a huge difference to efficiency, speed, the quality of projects delivered and, most important of all, their cost.
Neate says when Kansas City reorganised along project lines, the cost to manage a project fell from 18 per cent of the total contract value to just 8 per cent.
Technology plays an important role in this.
Neate says MWH created software to plan programmes and co-ordinate decision-making. He says: "What we're trying to do is to give cities the tools to make decisions across all the departments, so they can look at questions like 'is it better to spend all the money for a couple of years solving one problem?'. Because of their structure, councils often struggle with this kind of question."
MWH worked in Kansas City on a US$1.2 billion project to transform the inner city by attracting business and encouraging people to live and work there. The scale of the project meant the council couldn't manage the work with its existing resources.
The council formed a partnership with MWH to bring everything it needed under one roof. Neate says the team took three floors of the main council building. Then programme managers took responsibility for all infrastructure projects in one area of the city - working across normal department and disciplinary boundaries.
Neate says the programme managers became a single point of contact for anything in their area. Having all the project teams working in a single physical office made communications simpler. When people weren't in the same place, technology, such as video conferencing was used to ease communications.
He says, the results were impressive, the project backlog cleared quickly and, interestingly given the New Zealand experience, the time taken to get consent dropped from 270 days to 88 days. Taking the same cross-discipline approach in New Zealand could have a similar effect on lengthy approval processes without the need for fresh legislation.
Fouche says on the surface Auckland's challenges differ from Kansas City because the basic infrastructure is in reasonably good shape. Though the challenge facing the US city was a declining city centre, Auckland's problem is making sure the infrastructure keeps pace with the city's rapid growth which is expected to continue for some time. That growth could mean traditional approach infrastructure projects will quickly get out of control.
MWH played a major role repairing infrastructure in New Orleans after Hurricane Katrina devastated the city in 2005. Fouche says many of the lessons from that experience could be usefully applied to the recovery efforts in Christchurch.
New Orleans needed US$1.5 billion of infrastructure spending to recover its status as a popular destination. There were a total of 600 related projects. Fouche says MWH used its framework and software tools to organise priorities so the most important projects were tackled first. At the same time MWH set up the cross-departmental structure and co-ordinate projects to minimise disruption.
A website was set up to help residents track progress on the projects and geographic information system (GIS) which helped display the state of projects in an easily understood format.
Neate says applying a programme management framework like that used in New Orleans could speed up the recovery work in Christchurch.