Margaret Forlong lives her dream every day in the sprawl that is her Whanganui East garden.
But it didn't start that way.
When she and her (now retired builder) Frank bought their Eastown Rd property in 1970 it wasn't because of the acre-and-a-half of land surrounding the weatherboard villa or because the couple had a passion for gardening.
"It sort of happened after that. But then it had to happen with a place this big. My sister inspired me. She always had beautiful gardens," Mrs Forlong said.
And while it is a labour, for her it's a labour of love: "You're always busy in the garden. And you're never lonely in a garden, there's always something to do."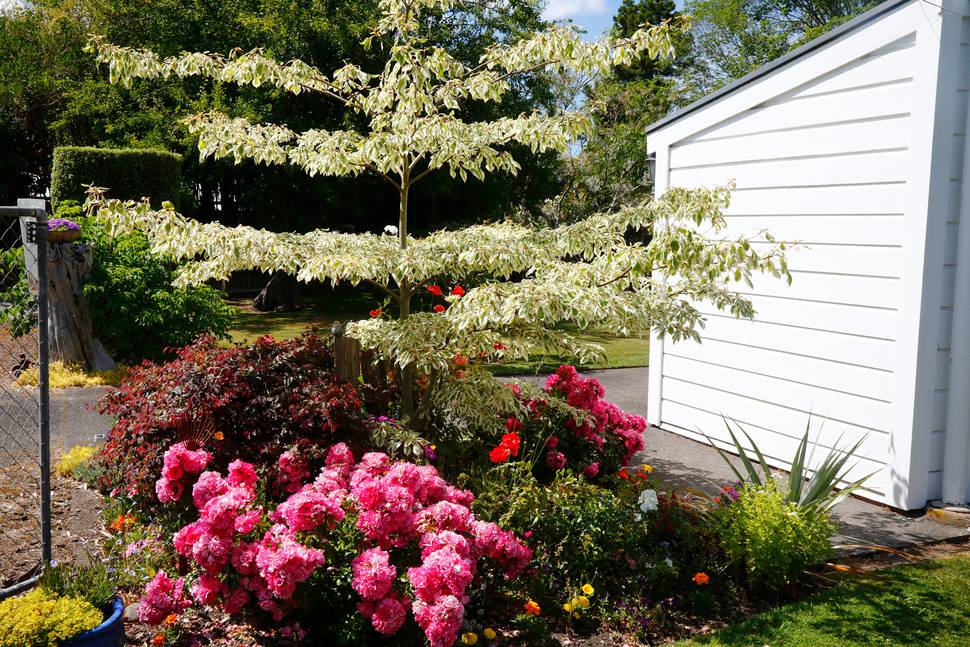 The Forlongs' garden is punctuated by some very mature trees but those specimens fit the landscape. A Himalayan blue fir they planted 40 years ago is big and proud. It's not the sort of tree you find in every home gardens. Behind it is a ginkgo and the western boundary is home to a number of rhododendrons.
"There are a few annuals dotted around for colour but it's the trees and lawns which make this place," she said.
The land is solid clay, so Mrs Forlong has spread a lot of gypsum around along with bags of sheep pellets to give the soil some body.
The house is virtually hidden from view from Eastown Rd because of what she refers to as "the jungle" It's a part of the garden dominated by native varieties. And it's a popular spot for wood pigeons who help spread the seeds.
"We've got a little farm up the Makirikiri Valley and I transplant a lot of the seedlings up there. The ones the cattle and deer don't eat do very well."
She's in her garden every day and though she doesn't bother calculating how much time she has spent there it's never a chore.
The couple have no grand plan for the garden going forward; what's happened to date "has sort of evolved".
Mrs Forlong doesn't play favourites in her garden either but she does have time for wedding cake tree near the house, along with a kauri which is producing its first lot of cones.
Her husband's role is minimal. He's more interested in their farmlet and his cars.
"Frank's the chainsaw man. If I need something removed I go to him."