People across Japan and China are expected to get an in-depth look at Māori culture and Rotorua with the unique Tuku Iho exhibition securing prime exhibition spots.
Tuku Iho Living Legacy will exhibit in two venues in Japan ahead of the 2019 Rugby World Cup helping shine the spotlight on kiwi culture before the first kick off.
In November the exhibition will then travel to China where it will be a part of the New Zealand – China Year of Tourism.
Developed by the New Zealand Māori Arts and Crafts Institute based at Te Puia, Tuku Iho showcases both traditional and contemporary Māori culture, with more than 70 pieces of art, in-situ pounamu (greenstone) and wood carving, kapa haka, contemporary musicians, cultural collaborations, lectures and workshops.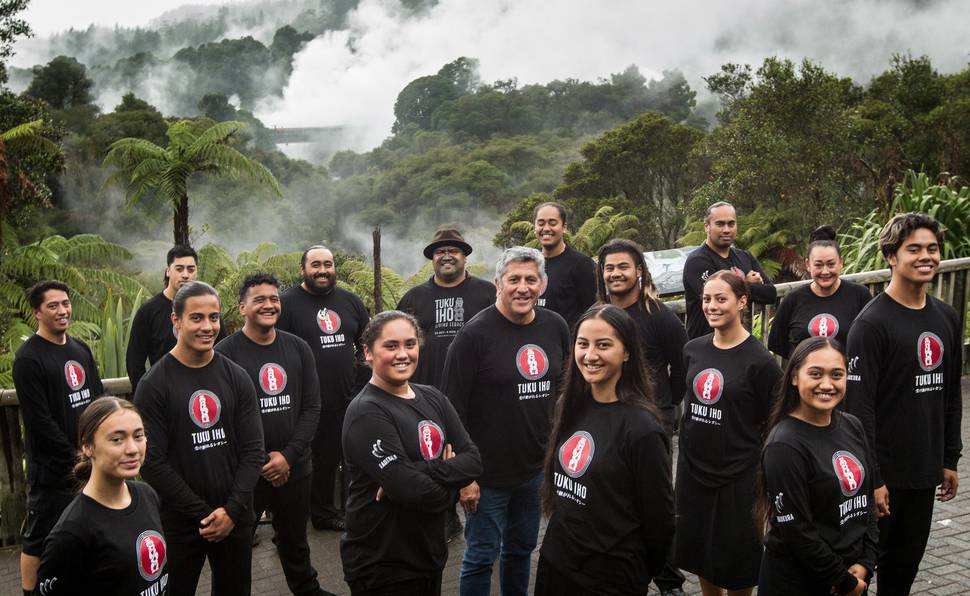 Chief executive Tim Cossar said the organisation held a privileged position to preserve, promote and perpetuate Māori arts and crafts.
"Since the first exhibition in China five years ago, Tuku Iho has opened doors for trade, provided opportunities for business and education partnerships, and encouraged interest in New Zealand, and particularly Rotorua."
The reach of the exhibition will stretch far beyond the walls of the different museums and galleries, reaching into local communities with events focused on education and economic trade, tourism and school programmes.
Rotorua mayor Steve Chadwick said she was delighted the exhibition would tour both Japan and China.
"We know from assisting our sister city Beppu to prepare for the Rugby World Cup that there is huge excitement in Japan for the major sporting event and it is wonderful that Māori culture and Rotorua will be on display."
Tuku Iho Living Legacy project lead Kiri Atkinson-Crean said the involvement of Raukura kapa haka champions reflected the exhibition's emphasis on the younger generation.
The group made up of students from Rotorua Girls' and Rotorua Boys' High Schools will travel and perform which highlights the "living nature" of the exhibition.
"In the United States, more than two million people engaged with the exhibition including thousands at 'pop-up' kapa haka performances," Atkinson-Crean said.
A business roundtable between Hokkaido's indigenous Ainu people and Māori groups in the lead-up to the exhibition will provide another opportunity to leverage the partnerships.
"While physically we are many thousands of kilometres apart, there are many synergies between Māori and Japanese cultures," Atkinson-Crean said.
Among those travelling as part of the exhibition is master carver James Rickard, and graduate pounamu carver Wi-Kuki Hewett who will create unique works on site.
Tā moko artist, Jacob Tautari will work on locals and ex-pat New Zealanders keen to receive the traditional tattoo.