Rotorua mountain biker Ruby Ryan has put her skills to the test at events in America, Canada and Australia - and she's had a blast doing it.
A month ago, the 17-year-old raced in the New Zealand Mountain Bike Cross-Country Championships in Rotorua before heading overseas for a month of competing at the highest level.
While hampered by a chest infection at the New Zealand Champs, she still managed fourth place in the under-19 girls' race and came right in time for her first overseas race in California the following week.
She raced in short-track events in both America and Canada but her major focus was the first two rounds of the Junior World Series XCO at the same venues.
Ruby says lining up for the races in American and Canada was "really daunting".
"There were 25 girls on the start line at each race, We don't really get that in New Zealand so it was really cool to have an actual proper race experience. They were definitely tactical, some of those girls, but I think I fit in pretty well - which was cool," Ruby says.
In California she finished fifth in both the short-track and XCO under-19 races and in Canada she was fourth overall in the short-track race and fourth in the under-19 XCO.
Following that, she stopped off in Australia on her way home to race in the Oceania Cross-Country Championships and for the second consecutive year took their place in the under-19s.
"I'm really happy with how I went. Those riders over there know how to race with other girls, it's definitely a big mental thing, to know when the person in front of you is tired, when to go, so that was a lot of fun to be surrounded by. I learned a lot.
"It was really cool, we actually camped on the course in America so the start line was about 10m away from our van. It felt like the middle of the desert, there were cactuses on course and everything.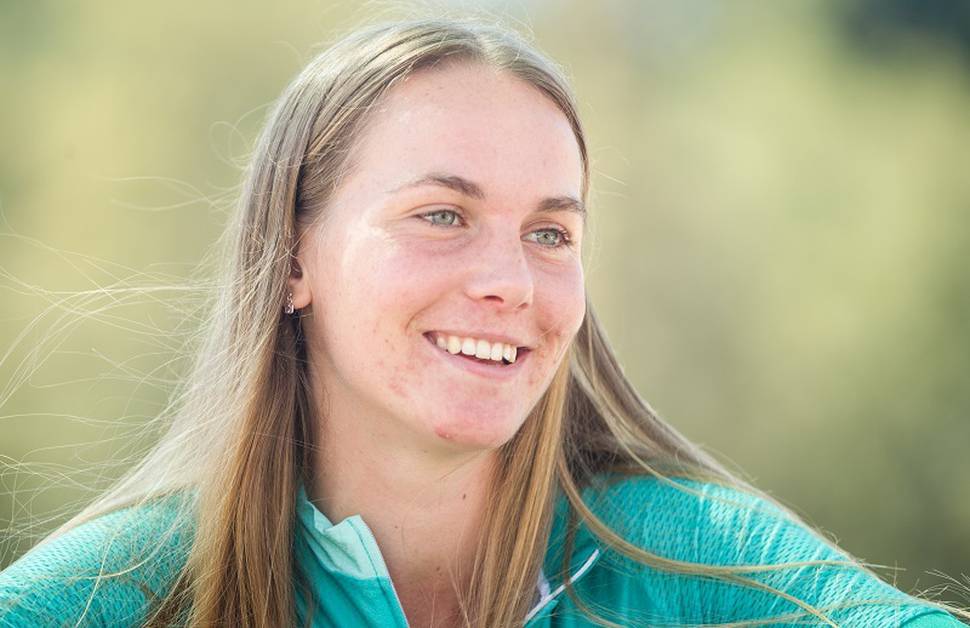 "Canada was the best course, it was awesome. There were a lot of rocks, up and downs - the whole course was just constantly busy. It was technical but good. The Canadian soil was a bit like back home, we just don't have the rocks in Rotorua."
Ruby says the Oceania Championship was "probably the best race that I've had this year".
"I think having the Canadian race the week before was really good because that was a really hard race, so anything was probably going to be easier than that."
She finished behind Taupō's Sammie Maxwell in that race.
"The first lap (of three) we were all sort of together and then Sammie dropped her chain unfortunately and got stuck back behind the field. Then she came storming through again.
"Overall, I'm happy to be quite close to those girls. I think I was coming second for quite a while before Sammie came back, but I was actually riding with Under-23 second-placegetter Jess Manchester (also Rotorua-based). Jess and I basically had our own race which was really cool, we just sat with each other and pushed the whole way. Jess is a really talented rider."
After a busy month of riding, Ruby has a week off the bike this week, which she has mixed emotions about.
"Mentally I do probably need it but I'm just on such a buzz now that I really want to get better and keep riding. Hopefully, the season goes for a bit longer and we're looking at other options to go overseas again this year and get more experience.
"I didn't really know what to expect a month ago but it was a completely different environment, it was cool. All the riders over there are in pro development teams and look like professional riders.
"I got super nervous before the races, it was pretty competitive. The nerves sort of go away, after the first kilometre or so you settle in a bit.
"I noticed the race in California I was slow on the road sections compared to the other girls, so that's something else to work on."