No business can anticipate a fire, however Tongariro St business owners say being well insured is a good start.
Business owners either side of Taupō Sushi, where a large blaze started on November 30, shared their stories of coping with the aftermath at a recent Business After Five event.
Towncentre Taupō's Julie McLeod said she hoped the BA5 event hosted by Cafe Ninety Nine would add some vibrancy and reconnect people with shops in the area.
Seven shops were closed after the alleged arson on Tongariro St.
Kay Edge from Cafe Ninety Nine said community support had been amazing. They lost only one day's trade but a smoky smell lingered for a couple of weeks afterwards.
Hamills Outlet Taupō next door to the sushi shop is still closed. Owners Saran and Amy Tepavac moved to Taupō a year ago, and thanked people for their support.
"We have been really blown away. We still feel new to this town. "This must be the best little town in New Zealand."
Saran says one of the keys to business survival is supportive people. He says the number one lesson people took from the experience is to check your insurance.
"Luckily for us we are well insured. And we are still going through it, four months later. We are still negotiating."
Saran says they can't change what happened.
"It gives us a chance to look forward and make some changes. "We always wanted Hamills to be a really interactive shop."
Souvenir Outlet has just reopened. Owner Christina Patterson said they had already had a flood, in addition to the new ceiling and roof required after the blaze.
"All I can say is know your insurance policy. "We are really well covered and have been well looked after."
Christina thanked everyone for their support, especially Glynn Pointon who got in touch after the fire.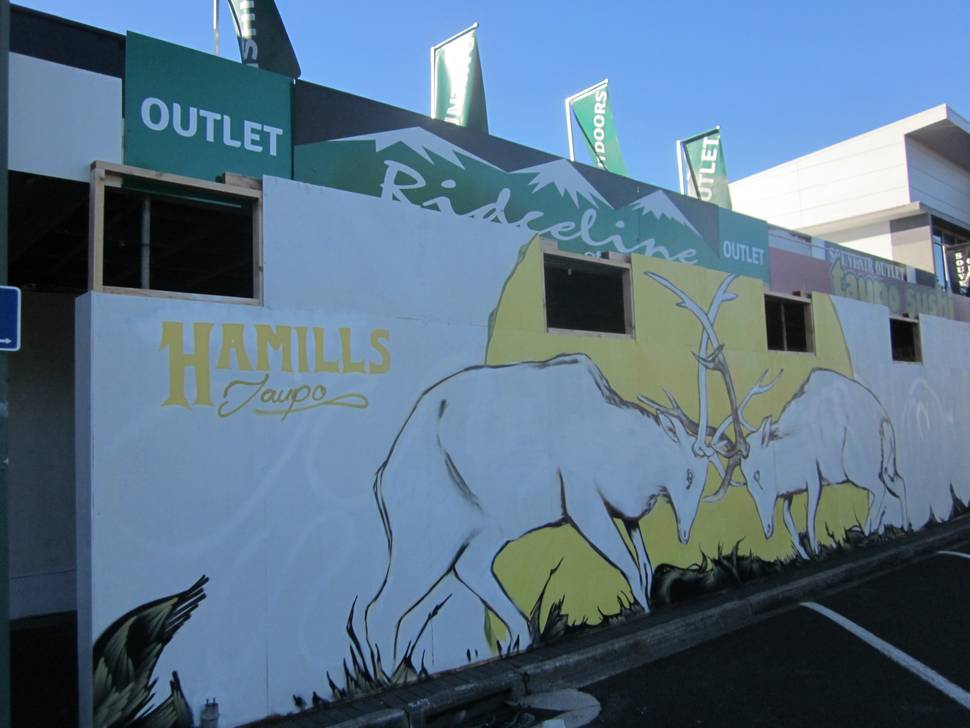 Out of all the business affected, Kiwi Gifts was the first to re-open, with manager Sonia Anderson saying she had to fight for everything to get the shop open on January 7.
They missed out on the Christmas trade, but pushed hard with tradespeople and the insurance company to re-open 38 days after the fire.
"I personally have never worked so hard in my life."
ASN Taupō has re-opened and owner Jodie McLaughlan said she had a good experience as her building had firewall gib in the walls and ceilings so the smoke went up and over.
In December, Police charged a 24-year-old man and a 43-year-old woman with arson over the blaze. Both people have name suppression.
They are due to reappear in court in Rotorua in May.